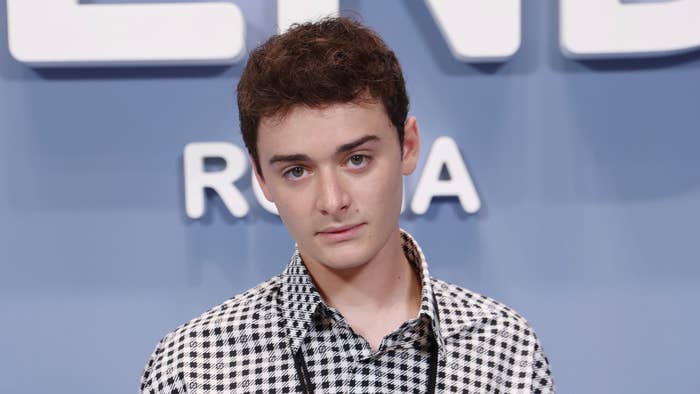 Noah Schnapp is living his truth in 2023.
Five days into the new year, the 18-year-old Stranger Things star took to TikTok to publicly came out as gay. Schnapp revealed the big news in a short video, in which he lip-synched to the following audio: "You know what it never was? That serious. It was never that serious. Quite frankly, will never be that serious."
Schnapp highlighted his friends' and family's reaction to the big news, suggesting they were accepting, but not at all surprised.
"When I finally told my friends and family I was gay after being scared in the closet for 18 years and all they said was, 'we know,'" he wrote.
The post also referred to Schnapp's Stranger Things character Will Byers, and the debate surrounding his sexuality. "I guess I'm more similar to will than I thought," he wrote in the caption.
Throughout the first few seasons, fans speculated that Will was gay. Schnapp and his costars declined to confirm the rumors, saying it was up to the audience's interpretation.
"I feel like they never really address it or blatantly say how Will is," Schapp told Variety in May 2022. He added, "I find that people do reach to put a label on him and just want to know, so badly. He's just confused and growing up. And that's what it is to be a kid."
However, when Season 4 rolled around last year, Schnapp confirmed Will was not only gay, he was in love with his best friend Mike Wheeler, played by Finn Wolfhard.
"Now it's 100 percent clear that he is gay and he does love Mike," Schnapp told Variety. "But before, it was a slow arc. I think it is done so beautifully, because it's so easy to make a character just like all of a sudden be gay."
Netflix has confirmed that Stranger Things will conclude with its fifth season. It's unclear when the final episodes will premiere.