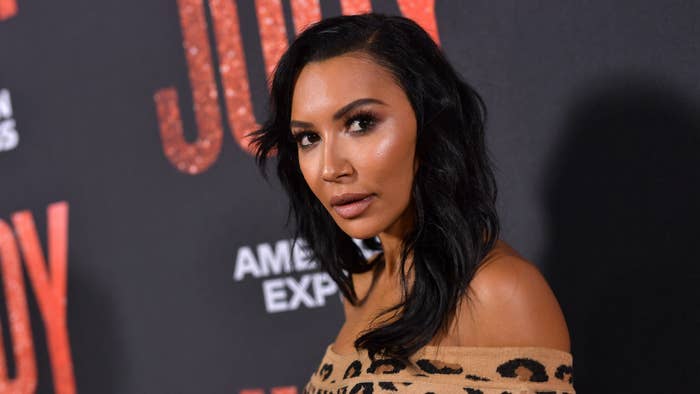 Naya Rivera's family has reached a settlement in the wrongful death lawsuit against Ventura County on behalf of her now six-year-old son Josey, according toPeople.
"Through this settlement, Josey will receive just compensation for having to endure the drowning of his beloved mother at Lake Piru," Rivera family lawyer Amjad M. Khan said in a statement. "Though the tragic loss of Josey's mother can never truly be overcome, we are very pleased that the monetary settlement will significantly assist Josey with his life beyond this tragedy." 
Rivera's body was discovered in Lake Piru less than a week after she was declared missing when her son was found alone in a boat she rented hours earlier. The Glee star was presumed dead by authorities early in the search process due to the high probability of an entanglement caused by trees, plants, and debris underneath the surface of the water. 
Rivera's ex-husband Ryan Dorsey filed the lawsuit in Nov. 2020, arguing that her rented boat failed to meet U.S. Coast Guard safety standards by not being equipped with a rope, anchor, radio, or even flotation devices. Ventura County officials claimed she was "offered a life vest" but "declined to wear" it. 
The Rivera family's legal team fired back, detailing the heartbreaking story of her son searching for a rope while his mother cried out for help, but couldn't find one before it was too late. "Josey searched in vain for a rope to help his mother get back on the boat. Josey then looked back at the water for his mother and saw that Naya had disappeared," the statement reads. "Josey yelled for help and cried alone in the boat until he was found more than an hour later by a PMC boat leasing agent."
The suit points out that there have been at least 26 other deaths at Lake Piru, some of which involved people wearing life jackets and others who were not, according to The Blast. 
The details of the settlement have not been disclosed.