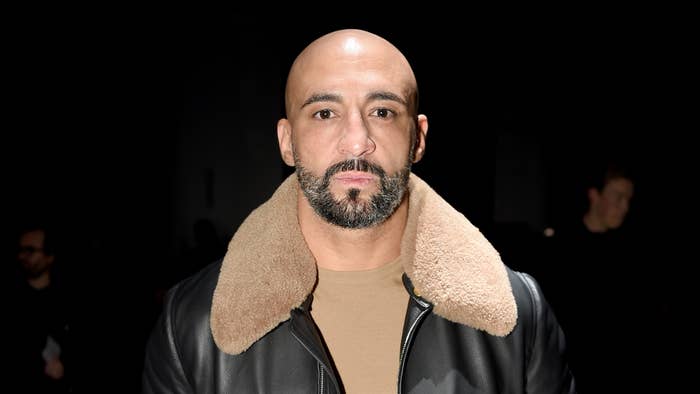 Marvel Studios has tapped Yann Demange (White Boy Rick) to replace Bassam Tariq as its new director of Blade, starring two-time Oscar-winner Mahershala Ali.
Deadline reported the latest development. Tariq stepped down as director in late October due to what a Marvel rep described as "continued shifts" in the schedule. "I'm eager to support and see how the next director builds on the foundation we've set," he wrote in response to the news of his departure. "I'll now be joining the project as an EP [executive producer] as I move on to what's next."
Production in Atlanta was originally scheduled to begin filming sometime this year, but has since been pushed back to early 2023. The intended Nov. 3, 2023 theatrical release was moved to Sept. 6, 2024 to accommodate the changes behind the scenes. 
Among those changes is Michael Starrbury penning the script. Insiders tell Deadline that Marvel was looking for someone to give Blade a darker tone before Demange was chosen. The most recent feature centered on the character was 2004's Blade: Trinity.
Demange previously helmed a few episodes in Season 1 of the series Top Boy. His last directorial feature was the Matthew McConaughey-led 2018 film White Boy Rick. He was also an executive producer on the short-lived yet critically acclaimed HBO series Lovecraft Country, which also saw him direct the premiere.
Marvel is currently sitting atop the box office once again, with Black Panther: Wakanda Foreverpulling in $180 million domestically on its opening weekend. The sequel to the 2018 mega-hit scooped up another $67.3M for its second weekend, bringing it to $546.3 million globally. For our complete rundown of Easter eggs and references, head here.