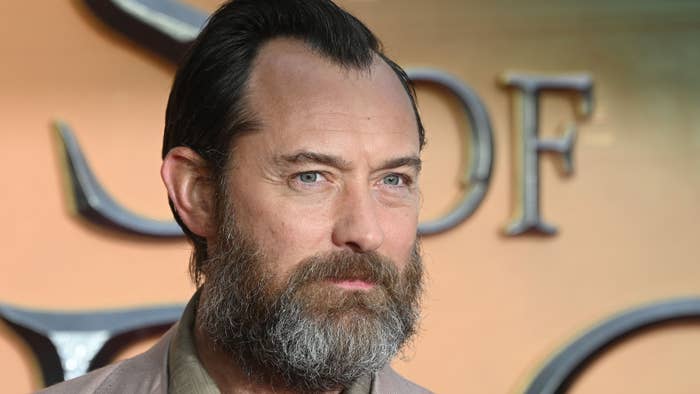 Jude Law will star in the Disney+ series Star Wars: Skeleton Crew, helmed by Jon Watts, director of the Tom Holland-led Spider-Man trilogy.
According to The Hollywood Reporter, Watts appeared onstage during this year's Star Wars Celebration event Thursday to share some details regarding Skeleton Crew, which will be centered around a group of 10-year-old kids who are trying to find their way home after getting lost in the Star Wars galaxy. Watts added, "It stars four kids, but it's not a kids show."
The series was mentioned in a recent Vanity Fair piece about the many Star Wars projects in the works. While the title wasn't known at the time, there was no secret about Watts' involvement in the production operating under the code name Grammar Rodeo. It was a reference to an episode of The Simpsons that features Bart and his friends stealing a car and running away.
The tone of Skeleton Crew has been described as a coming-of-age adventure film comparable to the ones popularized in 1980s by Amblin Entertainment, such as E.T. the Extra-Terrestrial, Gremlins, and The Goonies. Amblin was founded by Steven Spielberg, Frank Marshall, and Kathleen Kennedy, who currently serves as president of Lucasfilm.
Star Wars: Skeleton Crew is slated to debut in 2023.