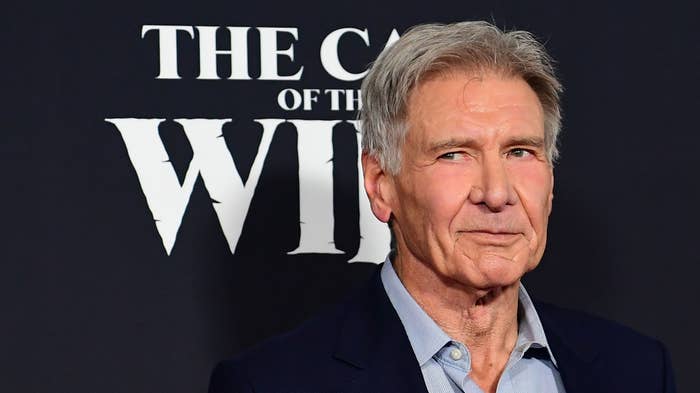 The tentatively titled Indiana Jones 5 will go somewhere that few films have gone before. 
According to the Hollywood Reporter, the forthcoming film will feature an opening sequence set in 1944, about eight years after the events of Indiana Jones and the Raiders of the Lost Ark, which came out in theaters in 1981. De-aging technology will be used to make Harrison Ford, now 80 years old, appear decades younger than he actually is. 
De-aging technology has been used in recent hits like The Mandalorian, The Irishman, and any number of Marvel Studios entries, and the results often leave a lot to be desired. However, with the help of some new VFX technology and Industrial Light & Magic software, the people behind Indiana Jones 5 believe they have turned a corner. 
"This is the first time I've seen it where I believe it," Ford—who himself will enter the MCU soon—told Empire​. "It's a little spooky. I don't think I even want to know how it works, but it works."
Indiana Jones 5 will then fast forward to 1969, where Ford will be playing the character similar to his own age.  
"My hope is that, although it will be talked about in terms of technology, you just watch it and go, 'Oh my God, they just found footage. This was a thing they shot 40 years ago,'" producer Kathleen Kennedy said. "We're dropping you into an adventure, something Indy is looking for, and instantly you have that feeling, 'I'm in an Indiana Jones movie.'" 
The follow-up to 2008's Kingdom of the Crystal Skull features a star-studded cast that includes Antonio Banderas, Phoebe Waller-Bridge, Mads Mikkelsen, and Boyd Holbrook.
Indiana Jones 5 is set to be released in theaters on June 30, 2023.