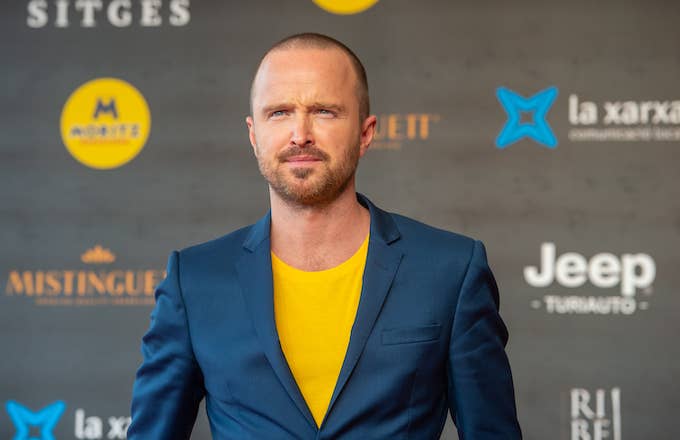 UPDATED, 10/24 10:00 a.m. ET: According to new numbers released by Netflix, El Camino is now said to have been watched by 25,734,392 households during its first seven days of availability. Fuck yeah.
See original story below.
El Camino: A Breaking Bad Movie drew around 6.5 million viewers in its first three days on Netflix, Varietyreports. 
El Camino, which was released on October 11, amassed just under 8.2 million unique TV viewers. The film saw its biggest audience on the first day over the weekend when 2.6 million U.S. viewers tuned in its first 24 hours. The numbers come from Nielsen.
El Camino tells the story of Jesse Pinkman, played by Aaron Paul, following the events in the season finale of the Breaking Bad where—spoiler alert—he flees from captivity in an El Camino. The film gives Jesse's character closure, but it's up to the audience to determine if an ending was truly necessary.
In an interview with Entertainment Weekly, El Camino writer and director Vince Gilligan explained that he would occasionally find himself wondering about Pinkman's fate after he drove away from the scene. 
"But basically, over the years it started to percolate in my brain," Gilligan recalled. "And when you couple that with the fact that Aaron Paul is one of the best actors in the world and one of the sweetest people to boot, and I knew I wanted to work with him again — those two things were powerful inducements indeed. And I figured, 'Why not to do this as a movie?'"
Aside from evidence of the millions of viewers who tuned in to see how the film closed the chapter on Jesse's story, the positive response to El Camino is evident in the movie's Rotten Tomatoes score of 93 percent with an audience score of 83 percent.