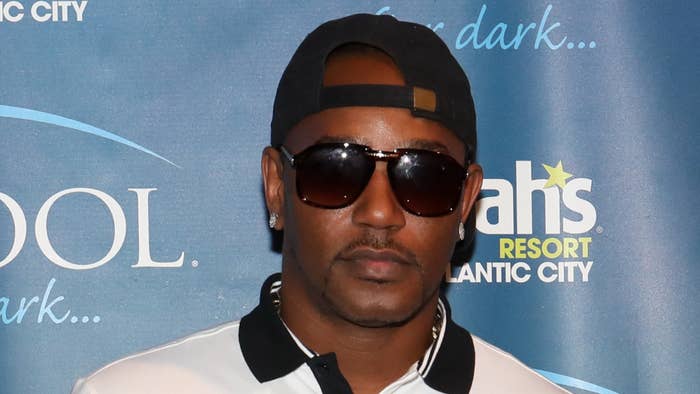 Cam'ron tried to shoot his shot with Nia Long by sliding into her DMs, and shared his message to her on Instagram. 
"Hey stink. I was giving you some time to yourself till I reached out," Killa Cam wrote. "Your perseverance as a strong black woman through this turbulent time has been something to behold."
The post comes weeks after the Boston Celtics suspended head coach Ime Udoka for the entire 2022-23 season for "violations of team policies." Both ESPN's Adrian Wojnarowski and Shams Charania of The Athletic and Stadium reported Udoka had a consensual relationship with a female staff member. 
Long and Udoka have been together since 2010, and the two welcomed a child the following year. They got engaged in June 2015, but never tied the knot. "The outpouring love and support from family, friends and the community during this difficult time means so much to me," Long said in a statement to The Boston Globe after the Udoka story broke. "I ask that my privacy be respected as I process the recent events. Above all, I am a mother and will continue to focus on my children," she added.
"You shouldn't be taken advantage of and exploited as you did nothing to deserve this," Cam'ron added in his messages. "Especially all over these sports networks. You're bigger and better then [sic] that."
Sources told TMZ that Udoka was allegedly unfaithful with a staff member who was responsible for organizing Long's travel for away games, as well as helping assist with her permanent move to Boston.  
"You're a queen, and by the way I'm a king. Together we can achieve the greatness we were both destine for as a couple," the rapper continued. "As I sit here sipping gazpacho and watching 'the best man' I was inspired to reach out, because that's what I am the best man for you!! Hope to hear from you soon my Mi- amor or should I say 'Ni-amour."
Cam'ron revealed she has yet to respond.