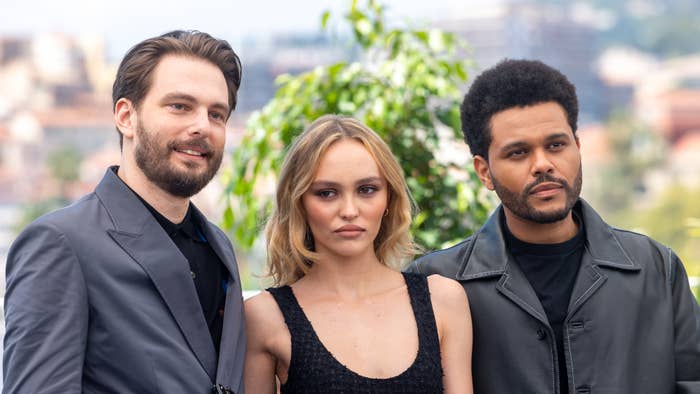 Behind-the-scenes photos from the original version of The Idol have surfaced, giving us a glimpse at what the direction of the show would have been under Amy Seimetz.
The show's original concept was reportedly "a dark satire of fame and the fame model," and the photos show a bright and playful set design that is nowhere to be found in the new version.
On April 25, 2022, an HBO spokesperson released a statement, obtained by Deadline, stating The Idol was going in a "new creative direction," and there would be an adjustment among "cast and crew accordingly to best serve this new approach." The very next day, Deadline reported that Seimetz, the show's original director, was gone after reportedly finishing almost 80 percent of the series.
In conjunction with her departure, The Idol would undergo a "major creative overhaul." Sam Levinson, who was solely credited as co-creator and co-executive producer alongside Abel "The Weeknd" Tesfaye , became the show's new director. While there was no official explanation for Seimetz's departure, reports allege that Tesfaye disliked the show's "female perspective."
Levinson's finished product was a five-episode first season panned by critics. The show's Rotten Tomatoes score sits at 19 percent and an audience score of 41 percent.
The show has been impacted by negative press even before its official release, with a report from Rolling Stone exposing an allegedly toxic work environment and staff members comparing the show to "torture porn."
While the early success of The Idol could be credited to sheer curiosity or Levinson utilizing controversy, as he did with Euphoria, the remaining episodes showed why the filmmaker should not have been given carte blanche—The Weeknd pronunciation, of course.