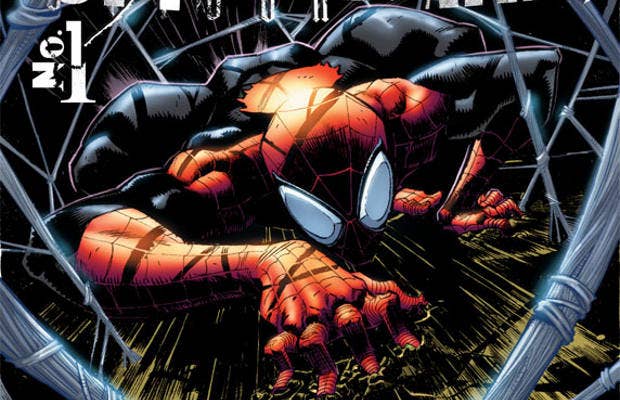 With The Amazing Spider-Man coming to an end this December, it was only a matter of time before Marvel announced a new ongoing Spider-Man comic. And right before the start of the New York Comic-Con, the House of Ideas has revealed that it will be putting out Superior Spider-Man this January by writer Dan Slott and artist Ryan Stegman. With a new costume, new abilities, and a new attitude, Superior Spider-Man looks to bring more of an edge to the Wall Crawler.
"This is still very much the world of Spider-Man. There may be a new Spider-Man here, doing things in a new and different way, but you're going to see the Spider-cast reacting to this," said writer Dan Slott in an interview with Marvel.com. "You're going to see how this Spider-Man will deal with our Spider-Man's villains. How will he react to this Spider-Man's supporting cast? That is clearly the world of this book. The world hasn't changed, just the hero."
Do these changes sound like a good idea, or do they sound like something a focus group came up with? We'll have to wait and see. Until then, check out the first pieces of art from the series below.


RELATED: The 10 Things We're Most Excited About At New York Comic-Con
[via Marvel]