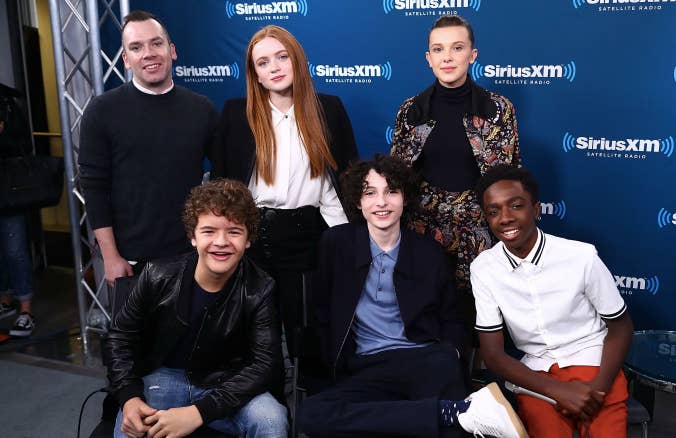 When you're an "average Joe," getting a raise means you'll probably be able to buy an extra round at the bar. When you're a cast member on one of the most popular shows in the world, a raise likely equals a couple of extra commas.
According to Deadline, the stars of Stranger Things have all been given a very generous pay raise for the upcoming third season, bringing them up to six figures per episode. The show's young male stars—Finn Wolfhard (Mike Wheeler), Gaten Matarazzo (Dustin Henderson), and Caleb McLaughlin (Lucas Sinclair)—are set to make more than $150,000 per episode. Millie Bobby Brown (Eleven), will reportedly earn more than the three boys commensurate with her status as the breakout star. All four actors were previously earning $30,000 per episode during seasons one and two.
Winona Ryder and David Harbour are also making stacks on stacks. The two adult anchors will make upwards of $300,000 per episode. Also getting a pay bump are onscreen lovebirds Natalia Dyer and Charlie Heaton, who are expected to make $100,000-$150,000 per appearance.
The third season of Stranger Things is expected to go into production in April. The Duffer Brothers—who recently got into some trouble of their own—confirmed that the series likely won't go past a fourth season.