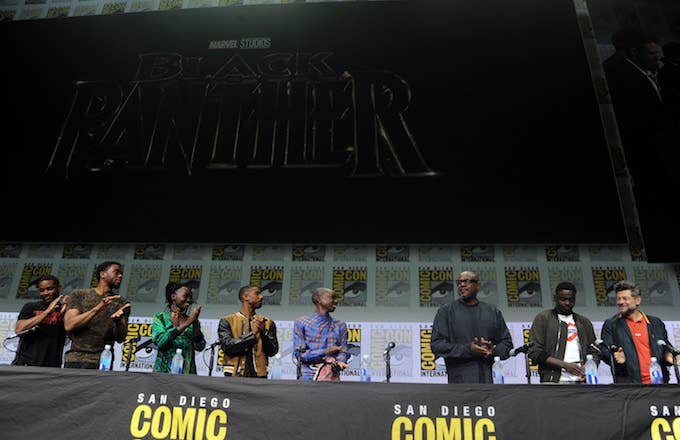 Marvel's upcoming Black Panther movie is already being exalted as the must-see movie of 2018. The movie is filled to the brim with an all-star cast that includes Chadwick Boseman, Lupita Nyong'o, Angela Bassett and Michael B. Jordan, to name a few.
A Harlem-based social activist by the name of Frederick Joseph has made it his business to take 300 underprivileged children from The Boys and Girls Club of Harlem to see the racially diverse film.
Via his GoFundMe page, which sought to raise $10,000 for the cause, Joseph says, "The release of Marvel's film the 'Black Panther' is a rare opportunity for young students (primarily of color) to see a black major cinematic and comic book character come to life. This representation is truly fundamental for young people, especially those who are often underserved, unprivileged, and marginalized both nationally and globally."
He goes on to explain that the lofty goal of the fundraiser will cover the cost of the private screening at Harlem's Magic Johnson theater, refreshments and chaperons. All donors will receive a copy of the receipts verifying the expenditures, and any left over money will be donated directly to the organization. 
Thanks to the power of social media, Joseph has now exceeded his $10,000 goal and is nearing the $13,000 mark, as of this writing. 
See you at the theaters, kids.