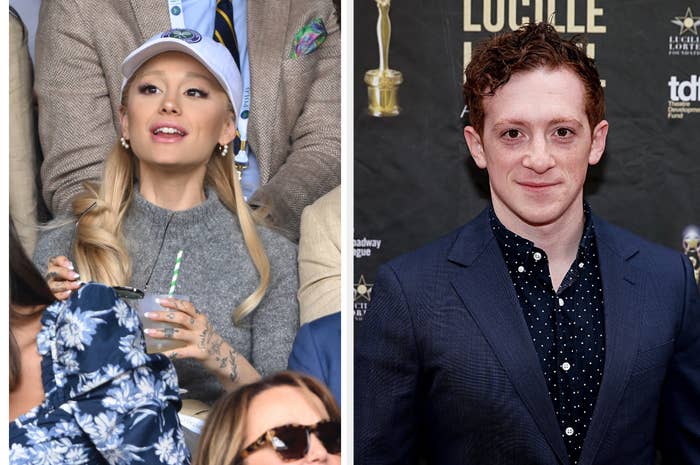 Ariana Grande and her Wicked co-star Ethan Slater are headline mainstays recently due to their rumored relationship amid perfectly timed divorces from their respective spouses. Amid the controversy, the pair are trying to navigate the situation like adults.
According to TMZ, Grande is giving Slater space to work things out with his estranged wife, Lilly Jay. Slater shares one child with Jay, whom he allegedly wants to co-parent with. Sources tell TMZ that the pair speak every day regarding their son. In the report, the publication claims that Grande and Slater haven't been in the same city for "weeks," and seeing each other is not "in the cards for the immediate future."
Jay was reportedly blindsided by news of their relationship, exclusively telling Page Six, "My family is just collateral damage." Jay and Slater dated for six years before tying the knot in 2018. Grande was with real-estate broker beau Dalton Gomez for two years.
Sources close to both Slater and Grande claim that the two of them were estranged from their spouses prior to dating. Nonetheless, the suspicious timing of their divorce announcements raised eyebrows.
Grande's alleged pattern of stealing boyfriends has also become the topic of discussion. There are claims that she got into relationships with both Pete Davidson and Big Sean while they were still seeing other people.
Despite all of this, TMZ reports that Slater and Grande are still dating. Neither has publicly commented on their relationship since the initial reports surfaced.