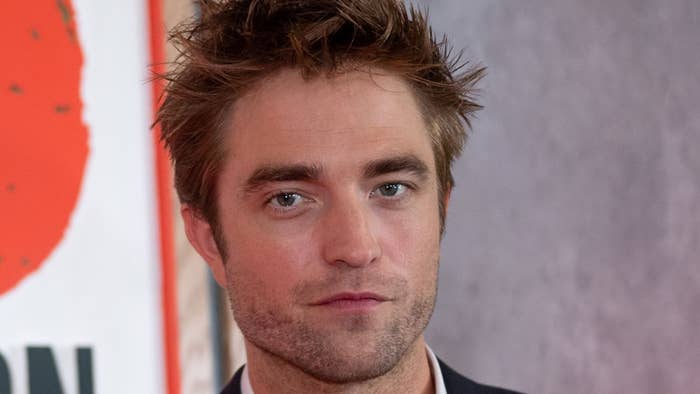 When it was announced that Robert Pattinson would be playing the Caped Crusader in Matt Reeves' The Batman, some people had a hard time envisioning the gaunt Twilight star as a superhero. 
Pattinson didn't help matters when he told GQ during the pandemic that he wasn't working out for the role. 
"I think if you're working out all the time, you're part of the problem," he said at the time, adding that the one time his personal trainer for the film asked him to take off his shirt "they told me to put it back on again." 
But in a new feature about the movie in MovieMaker magazine, Pattinson admitted that he was only joking. 
"That really came back to haunt me. I just always think it's really embarrassing to talk about how you're working out," he said. "I think it's like an English thing. Unless you are in the most unbelievable shape, where people are just genuinely curious, going, 'How have you achieved, like, physical perfection?' or whatever."
Pattinson added that if you're playing Batman, you "have" work out. "I think I was doing the interview when I was in lockdown, as well, in England. … I was in a lower gear of working out," he said. 
One person who had confidence in Pattinson from the start is Reeves, who told MovieMaker that he began writing The Batman with the young actor in mind because of how he can exemplify the coolest aspects of the character.
"And so that, for me, was how you ground it — those aspects are part of the story. And this story emphasizes those things," Reeves said. "This story pulls those things out. So that's why I was so excited about Robert Pattinson because he's such a wonderful actor. And I knew that he would be able to go on that search with me for the depth and complexity of this character. I mean, I knew he wasn't going to play him straight ahead."
The Batman is set to hit theaters March 4.