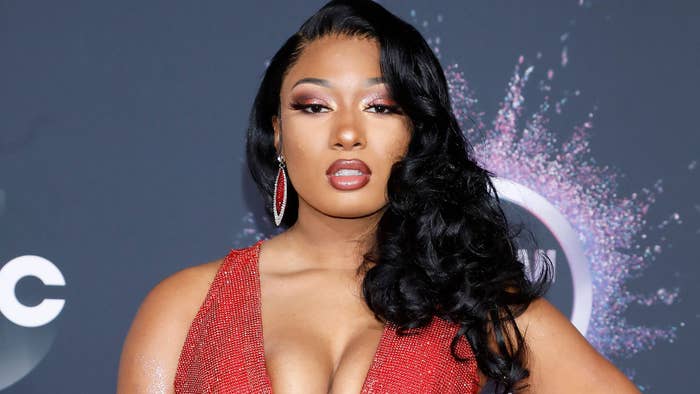 Megan Thee Stallion has conquered the world of music, and now the hip-hop star has her eyes set on a new stage as she is set to make her acting debut when she joins Nathan Lane, Bowen Yang, and Megan Mullaly in A24's upcoming R-rated musical F*cking Identical Twins, Variety reports. 
Comedians Aaron Jackson and Josh Sharp will be adapting the film from their show that premiered at Manhattan's Upright Citizens Brigade in 2014. They will also be starring as said identical twins in the production alongside the stacked cast. It has not yet been revealed who Meg and her co-stars will be playing in the movie. Borat director and former Seinfield writer Larry Charles will be directing the film.
F*cking Identical Twins is a musical twist on The Parent Trap that centers on two business rivals who learn that they are identical twins and unite on a quest to reunite their divorced parents. F*cking Identical Twins will also be the first musical production A24 has done. Grammy award winning producer Marius de Vries will act as executive producer for the project.
Nathan Lane has a history in theater, starring several in musical productions including The Producers, Guys and Dolls, A Funny Thing Happened on the Way to the Forum, and The Lion King. Mullaly recently starred in the drama Summering that premiered at this year's Sundance Film Festival, and Yang is a mainstay on Saturday Night Live.
F*cking Identical Twins has yet to receive a release date.