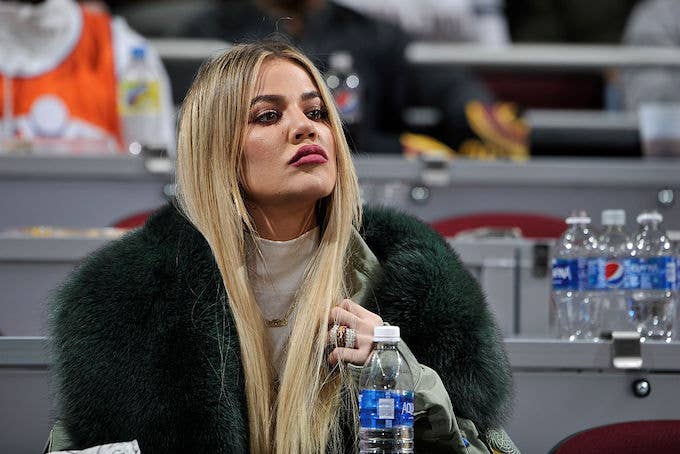 Khloé Kardashian took to Instagram to handle a troll who called her out for constantly having her daughter True's nanny by her side. The Instagram user initially responded to a fan account's post in which Khloé and True are photographed out to lunch in Calabasas. 
"Khloé acts like she can't go anywhere without her nanny," the person wrote. "Nanny is in every pic and place she goes." In addition to making the assumption that Khloé is incapable of being a mom, the troll suggests that the reality star does not ever part with her child's nanny.  
Khloé decided to chime in and offer up a rebuttal.
"I can go anywhere and everywhere with whom I choose to," the reality star wrote, as captured by the Shade Room. "I choose to treat everybody like family that is in my house. I choose to invite whoever wants to come to fun outings. We all love and enjoy the farmers market and it's so fun to go places and create memories together. I hope you have a happy and blessed day. I also hope that you are very kind to the ones that are kind to you. The ones that are not, probably need your kindness even more."
Khloé opened up about her former relationship with NBA star Tristan Thompson during a recent episode of Keeping Up With the Kardashians. The ex-boyfriend of the 34-year-old reality star was caught cheating on Khloé several times throughout their relationship, which as she recalls, brought her inner demons to the forefront as she questioned whether to stay with him or not. 
"Ever since what happened with Tristan and I, nobody knows I fight an inner battle with myself in regards to what is the best thing to do for my relationship and for me," she told her sister Kourtney. "Meeting with all these different healers, I'm realizing that I'm suppressing a lot of my emotions. Now, it's time to think about all that stuff."