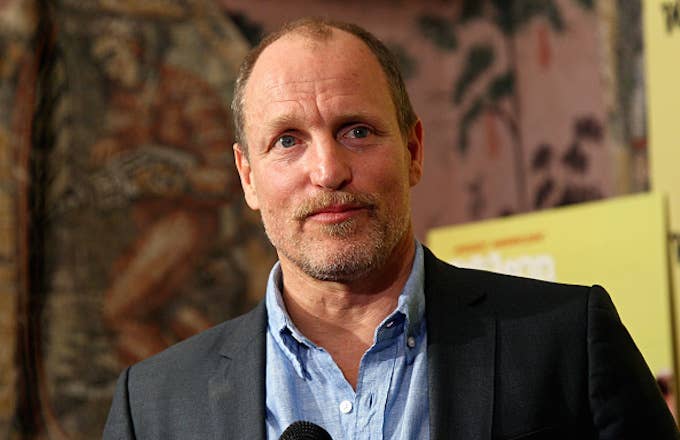 For pretty much as long as anybody reading this has been alive, Woody Harrelson has had a joint in his mouth. 
Still, as it turns out, the 55-year-old actor has apparently turned over a new leaf, as he told Vulture that he hasn't smoked pot at all for almost a year. And maybe, just maybe, the reason why he quit will convince you to follow suit. Or maybe, just maybe, it won't. 
"The effect of it is euphoria. But when you're doing it all the time, it just becomes…well, you know," he said in the interview. "I feel like it was keeping me from being emotionally available. I really don't want this interview to turn into a whole thing about that." He also added that it made him less productive.
Understandably, after he said that, the interviewer changed subjects, switching back to talking about Harrelson's upcoming comedy, Wilson.
However on the subject of pot, Harrelson made sure to make it clear that he's totally cool with you still doing it, which isn't surprising considering this is a guy who once tried to get a license to make his Hawaiian home a weed dispensary. "I don't have a problem at all with smoking. I think it's great," he said. "I think it's a great drug… Even cops say that the side effect is euphoria." There you have it: just because he doesn't puff anymore doesn't mean he can't endorse it.
Oh, and we almost forgot—Wilson will hit theaters this Friday, March 24.