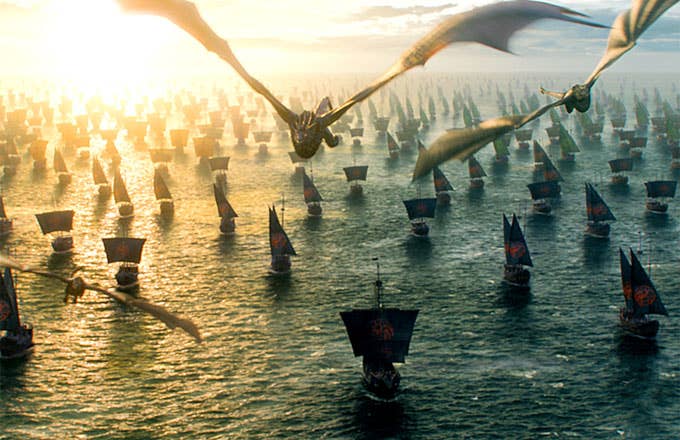 According to The New York Times, U.S. officials will charge 29-year-old Behzad Mesri, an Iranian who went by the alias "Skote Vahshat," with theft of 1.5 terabytes of data from HBO after he allegedly drove the network nuts this past summer by releasing several scripts and programs for shows they hadn't yet aired.
According to an indictment that was unsealed in a Manhattan U.S. District Court on Tuesday, Mesri was charged with computer fraud, wire fraud, extortion and identity theft. This would seem to indicate that Mesri is in a whole heap of trouble, or at least he will be when U.S. officials actually detain him.
You see, at the moment he's still in Iran. And officials have conceded that it would be difficult to arrest him and take him into custody. "He will forever be looking over his shoulder, and if he isn't, he should be," said U.S. Attorney for the Southern District of New York, Joon H. Kim, while speaking at a press conference. Kim also added that the fact that Mesri is wanted by the FBI will make traveling outside of Iran's borders difficult. 
Mesri stands accused of trying to extort $6 million in Bitcoin from HBO this past July. As he continued to push for that payment, he leaked out stolen materials, including a script for an unaired Game of Thrones episode, in addition to unaired episodes of Ballers, Barry, Room 104, Curb Your Enthusiasm and The Deuce. In fact, this massive breach caused Game of Thrones showrunners to take extreme precautions to prevent the same from happening to scripts for the upcoming 8th and final season.
The indictment also revealed that the cache of info allegedly obtained by Mesri had financial documents, credentials for social media accounts, emails for at least one HBO employee, and cast and crew contact lists.
While this indictment doesn't directly accuse Mesri of working for the Iranian government, it does note that he "had worked on behalf of the Iranian military to conduct computer network attacks that targeted military systems, nuclear software systems, and Israeli infrastructure."
While Mesri's purported hacks made headlines, they were not the same as the one from back in August where HBO's Twitter account was cracked into, or the one where a pair of Game of Thrones episodes were released early online. Mesri has not been accused of participating in those two breaches.
HBO released a statement that simply stated:
HBO has confirmed in the past that we were working with law enforcement from the early stages of the cyber incident. As far as the criminal case is concerned, we prefer to leave any comments to the US Attorney's Office.