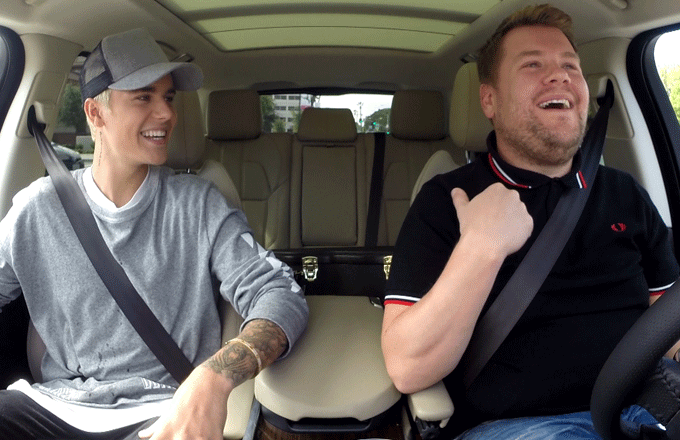 Access to behind-the-scenes secrets has ruined the magic of TV once again, this time by showing the public that James Corden isn't always actually driving during a Carpool Karaoke segment. Man, who can you even trust anymore? This revelation was made after Twitter user @zolihonig captured the following clip, which has generated about a gazillion retweets, likes, and views.
Now, before you start deep diving down Reddit rabbit holes, the keyword in that top sentence would be "always." Late Late Show executive producer Ben Winston attempted to set the record straight by saying that the rig is only employed when "there is a stunt component" to the segment. His comment isn't going to sway everybody, but hopefully it'll be enough to get the majority to say "You know what? I don't even care either way":
Also, here's a pretty extensive rundown about how Corden does drive from Bustle.
As for how the rest of social media took it. Here's a sample intended to try and cover all angles here. Feel free to double-check.
Being famous kind of looks like it sucks.