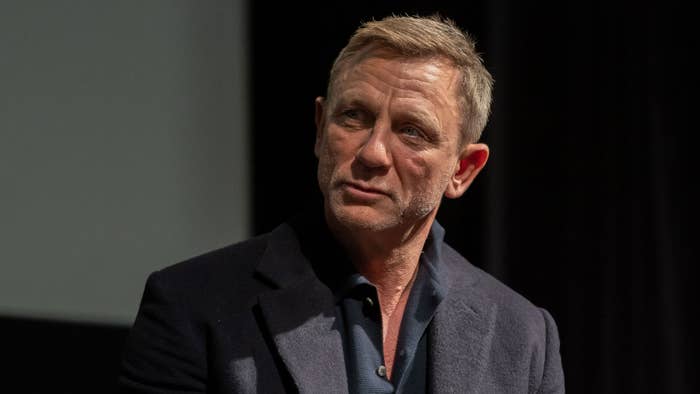 Bad news (...if you're Daniel Craig's kids, indifferent news for the rest of us) the man whose final turn as James Bond is set to come out, eventually, does not intend to leave an inheritance to his children. Instead, he finds the exercise of passing one's money to the next in the family line to be "distasteful." The still-technically-current-007 said as much in an interview with the UK's Candis Magazine. 
"I don't want to leave great sums to the next generation. I think inheritance is quite distasteful," he said, signaling a tough to misinterpret stance. "My philosophy is get rid of it or give it away before you go."
To that sentiment he added, "Isn't there an old adage that if you die a rich person, you've failed?"
Elsewhere in the interview, he talked about how steel industry magnate Andrew Carnegie gave away billions prior to his death in 1919. Craig said that those charitable act(s) showed "how rich he was because I'll bet he kept some of it too."
Celebrity net worth sites are dumb, but you can see how one estimates Craig's value at $160 million here. The Knives Out actor has a 29-year-old daughter with an ex-wife, and a daughter who either is (or will soon be) three-years-old with his current wife, Rachel Weisz. 
Weisz also has a teenage son from a previous relationship. 
Since 2006, Craig has portrayed James Bond. In that time he's done four movies that have hit theaters, in addition to another one, No Time to Die, that is supposed to come out in October. 
It was reported that he got $25 million for the latter film. Charities/luxury goods dealers/shameless PayPal solicitors start tailoring a pitch.