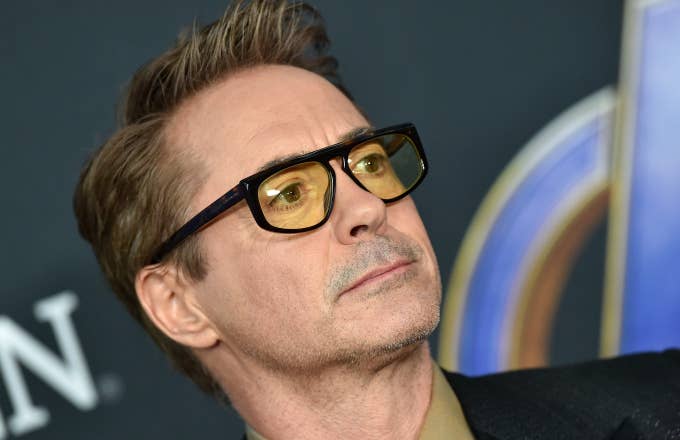 Marvel's Avengers: Endgame is one of the biggest films in history and supporters are pushing for it to get some recognition from the Academy of Motion Picture Arts and Sciences. Although House Mouse is throwing its hat in several categories, Robert Downey, Jr.'s performance as Tony Stark is missing from Disney's "For Your Consideration" list. This has led fans to pressure the Disney and the Academy into acknowledging him.
Several Change.org petitions to have been started in hopes of swaying the Oscars into nominating Downey for its Best Actor category. Per Comicbook.com, the campaigns started months ago but started to generate more activity after Downey was left off Disney's list.
"Robert Downey Jr deserves an Oscar for his great performance in each Marvel movie and deserves credit for starting the biggest film franchise currently," a petition created by Aamod BK read.
Another petition from Diana Whatley states the undersigned "were so moved by Mr. Robert Downey Jr.'s performance as Tony Stark in Avengers: Endgame that we believe he is unquestionably deserving of the Academy's Award for Best Actor."
Endgame directors Joe and Anthony Russo also expressed interest in seeing Downey nominated for the award. In September, Joe Russo told the Daily Beast that the effort Downey put into his character shouldn't be overlooked simply because of the movie's commercial success.
"It's certainly as difficult as it gets—without question," Russo said. "I don't know if I have ever seen—in movie history—a global audience react to a performance the way they did to Robert Downey in that movie. There were people bawling in movie theaters, hyperventilating. That is a profound performance, when you can touch audiences all over the world to that degree. We've never seen anything like that, and if that doesn't deserve an Oscar, I don't know what does."
The Academy has yet to announce the nominees for the 2020 Oscar, but Disney didn't put in a Best Actor bid for Downey. See the names from Endgame that Disney did put up for consideration below: