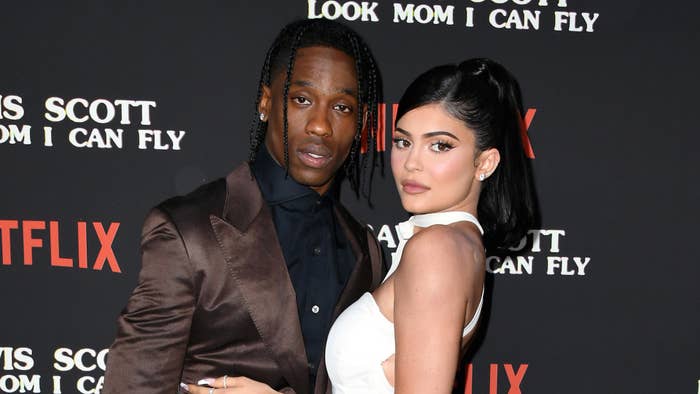 Kylie Jenner and Travis Scott appear to have rekindled their flame, TMZ reports. 
Someone close to the couple tells TMZ that the two are back together romantically. They frequently spend the night under the same roof, go to events together, and aren't seeing other people. But, they aren't quite ready to put a label on their relationship. 
Kylie and Travis decided to put their relationship on pause in October 2019. This decision proved to be fruitful as an insider claims they both "benefited" from the break-up. When they first got together in 2017, their relationship was sped up by the realization that Kylie was pregnant with Stormi. Since then, they fielded through cheating rumors in an effort to keep their family together. Yet, they eventually decided to step away from the situation and focus on co-parenting. 
Now, TMZ claims that the two realize that they "work well on several levels." This led them to spend holidays like Christmas and Thanksgiving together. Also, Travis sent Kylie flowers on Valentine's Day.
Recently, Jenner shared throwback pics of her and Scott at the Oklahoma City Thunder-Houston Rockets NBA playoffs game in 2017, fueling rumors of their reconciliation. In three separate posts, they sat courtside and looked affectionately at each other. She said on her IG Stories that they were a "mood."