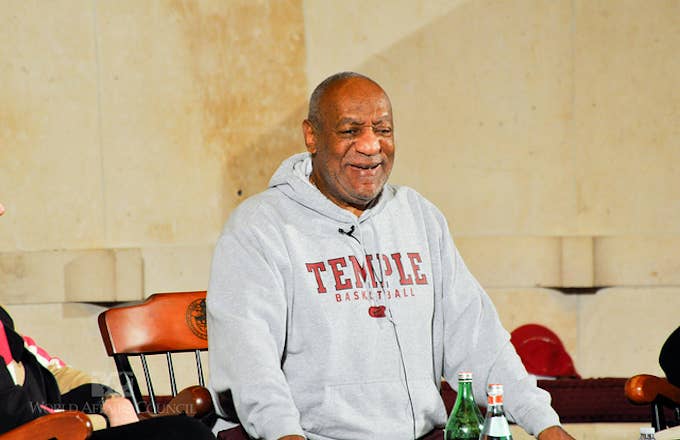 After seven women filed a lawsuit against Bill Cosby for rape, the comedian fought back with a defamation lawsuit. This was just a few days ago. Now, Cosby and his lawyers are trying to fight a subpoena against his wife, Camille Cosby.
According to the Associated Press, the lawyer who represents the seven women filed a subpoena that would bring Mrs. Cosby to the stand on Jan. 6 in a Massachusetts court. Cosby's team of lawyers has since tried to block the subpoena, claiming that his wife would have no knowledge of the crimes her husband is being accused of. AP also states that the lawyers are also arguing that the Cosby family is protected by a Massachusetts law that allows for privacy of communication between spouses.
"I think she has information that's relevant to the litigation in this matter," the women's lawyer Joseph Cammarata said to AP. Cammarata is arguing that he should be able to question Mrs. Cosby because independent of being his wife, she is also her husband's business manager.
Although we haven't heard much from Mrs. Cosby in the past, she has supposedly stood by her husband, acknowledging that he has been adulterous, but not giving much weight to the accusations of rape made against him.