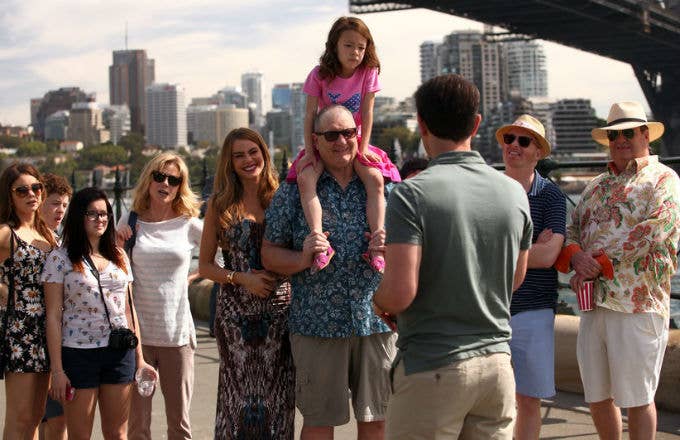 Multiple Emmy Award-winning comedy Modern Family has become the first television show to cast a trans child actor. Critically acclaimed and fan favorite shows like Orange Is the New Black and Transparent have brought trans talent to the forefront in recent years with actresses like Laverne Cox and Trace Lysette (who really gets to shine in the newly released season three), respectively.
Varietyreported that 8-year-old Jackson Millarker is going to be featured on Modern Family as Lily's friend Tom. Tom is over for a play-date with Lily when Mitch and Cam (Lily's parents) think they hear Lily insulting Tom. Mitch and Cam go from feeling proud about Lily being accepting to having a talk with Lily about the situation. The season eight episode of the ABC show will reportedly be called "A Stereotypical Day." 
In a now deleted Instagram post with the caption "A Stereotypical Day," director Ryan Case posted a photo introducing Millarker, saying he's from Atlanta and "just happens to be transgender."
Trans people and trans rights have been in the spotlight this year because of good things like trans people being allowed to openly serve in the military and terrible things like HB2, North Carolina's so-called "bathroom bill." 
The Modern Family episode featuring Millarker will air Wednesday at 9 p.m.