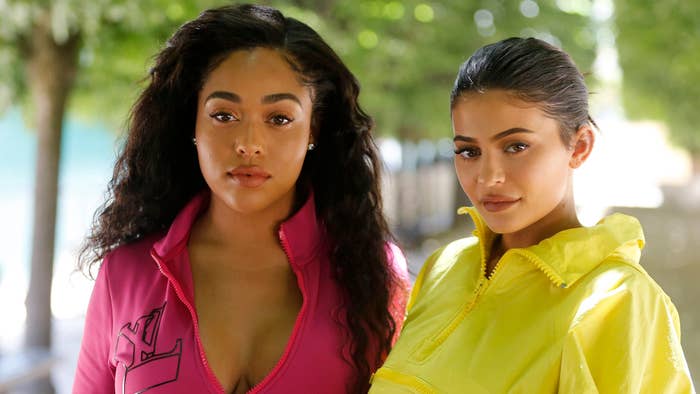 Jordyn Woods is setting the record straight after being accused of shading her ex-best friend Kylie Jenner.
In a video uploaded to TikTok, Woods participated in a viral challenge where she showcased her natural lips. The clip was accompanied by a sped-up version of The Weeknd's "Party Monster." The model showed her lips to the camera as the lyrics "Angelina, lips like Angelina" played in the background. "Thank you mom & dad for these genetics 🫶🏽," she captioned the clip.
It didn't take long for fans to fill the comment section, accusing Woods of shading the Kylie Cosmetics CEO, who has been open about having cosmetic procedures. 
"There's no shade towards anyone, this is a trend I've seen a bunch of girls doing and I wanted to hop on 🤍," Woods replied in the comments section.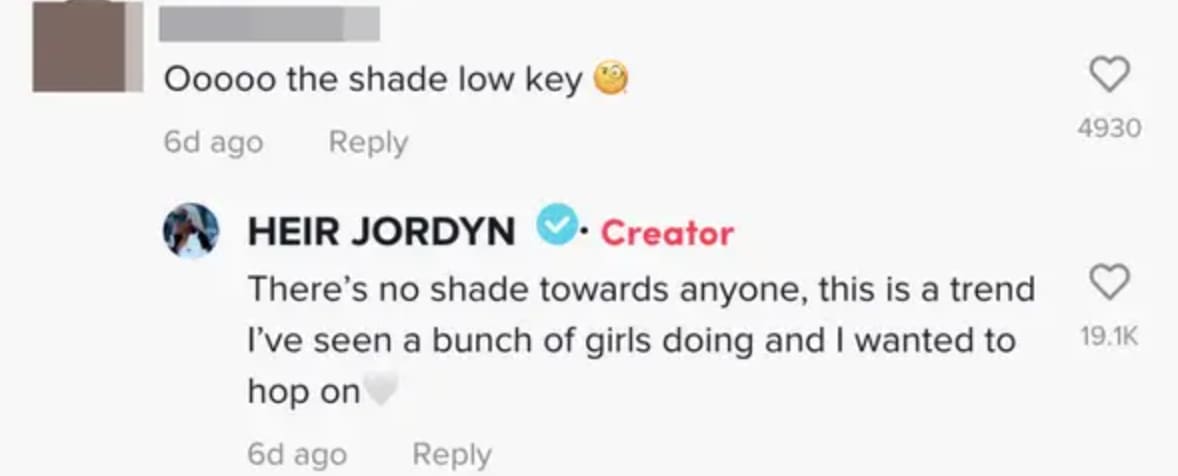 Though the comment she responded to didn't name Kylie, other comments—per Cosmopolitan—included "def shots at Kylie" and "why do I feel like this has something to do [with] Kylie?"
As fans of the Kardashian-Jenner clan might recall, Kylie opened up about enhancing her lips in 2017. "I just didn't feel desirable or pretty. I really wanted bigger lips. I would overline my lips with lip liner just to create the illusion of bigger lips—and then finally I was like, this lip liner isn't doing it. I ended up getting my lips done," she shared on an episode of Life of Kylie.
Woods and Jenner have not rekindled their friendship following the FRSTPLACE founder's involvement in Tristan Thompson's cheating scandal. At the time, Jenner said Woods "fucked up" kissing her sister Khloé Kardashian's then-boyfriend.