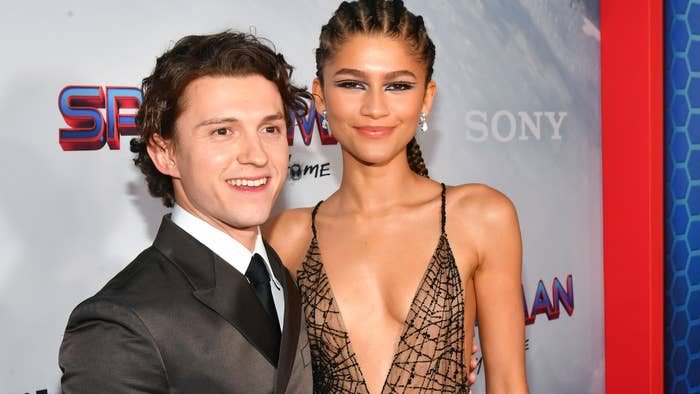 Engagement rumors took on a life of their own for Zendaya when she posted a mirrored selfie with a ring that appeared to be on that finger.
The actress posted the image on her Instagram Stories. When she caught wind of the gossip, she posted a video where she addressed her supposed engagement.
"I can't post anything, you guys," she said in between laughs. Someone else can also be heard laughing in the background. "I posted it for my hat. Not for the ring on my right finger, you guys. Seriously. You think that's how I would drop the news? Like what?"
According to People, she then re-uploaded the original image to her IG Stories so her fans could have another look, and wrote, "Let me just put the full body back so ya'll can relax."
Both Zendaya and her boyfriend Tom Holland make an effort to keep their relationship away from the public eye.
"Parts of my life, I accept, are going to be public," Zendaya told Elle in August. "I can't not be a person and live my life and love the person I love. But also, I do have control over what I choose to share. It's about protecting the peace and letting things be your own but also not being afraid to exist. You can't hide. That's not fun, either. I am navigating it more than ever now."