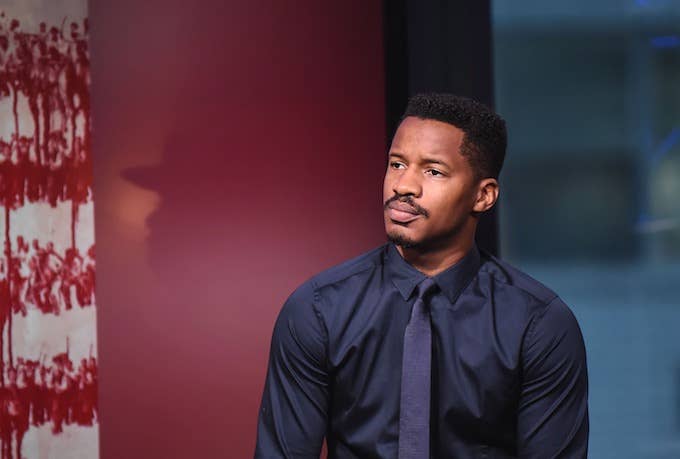 Director Nate Parker has expressed remorse for his "tone-deaf" comments in response to the rape charge he faced as a college student.
"The last three years have been such a learning experience for me," he said at a press conference for the police brutality drama American Skin, per Variety. "I feel like I have gained so much wisdom from people in my circle," he added.
"Three years ago I was pretty tone-deaf to the realities of certain situations that were happening in the climate. And I've had a lot of time to think about that, and I've learned a lot from it," he said. "And being tone-deaf, there were a lot of people that were hurt in my response, in the way I approached things. I apologize to those people."
Parker is looking to make a return with American Skin, which is in this year's Venice Film Festival. 
"I've learned, I'm continuing to learn," he said Sunday. "I'm 39 years old now. Hopefully, I have a long way to go. The hope is that I can continue taking the wisdom from people who care enough…and help me to be introspective about where I am and what I've been through."
Spike Lee—who is supporting Parker's new film—said he and Parker discussed what happened in the past. "He explained to me the growth he had gone through, and also the pain, and when he said that, I said,'Come on, brother. I'm with you. That's why I'm here,'" Variety reports.
Lee previously cast Parker in his 2012 film Red Hook Summer.
"There hasn't been a film that's affected me this deeply in a while," Lee said in reference to American Skin, per The Daily Beast. Lee continued, "I said, 'Nate, if I could help you, tell me what to do.' And Nate and I also had a private conversation because I had to see where his head was too, because it was no joke what he had to go through. It was a man-to-man, a black man-a black man, brother-to-brother, friend-to-friend talk. There's an expression, it was '100,' meaning legit. All the way '100.' And I said, 'Let's go. I'm in.'"
Parker's 2016 debut film The Birth of a Nation was snatched up by Fox Searchlight in a record $17.5 million deal at Sundance but then flopped at the box office. Any chance it had was negatively impacted when news resurfaced about the rape charge from his college years. While Parker was acquitted in 2001, his response to the situation was seen as cruel, especially when it emerged that his accuser later committed suicide.