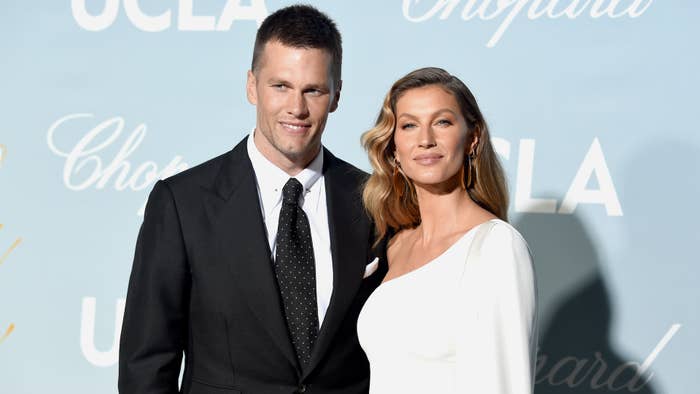 Gisele Bündchen is happy.
The supermodel opened up about her life in a new interview with CBS News Sunday Morning's Lee Cowan.
"I look into my life and I wouldn't have it any other way. I wouldn't have any other life," she said in a clip. "If they say, can you change something in your life? I wouldn't change absolutely anything."
When asked if this also applies to her divorce, she said, "I mean, it's not what I dreamed of and what I hoped for. ... My parents have been married for 50 years, and I really wanted that to happen. But I think you have to accept sometimes that the way you are in your 20s—sometimes you grow together, sometimes you grow apart. I mean he's the father of my kids, you know, so I always wish him the best and I'm so grateful that he gave me wonderful children. And I think when a door shuts, other doors open."
Last October, she and Tom Brady revealed that they were divorcing after 13 years of marriage. They share two children, Benjamin and Vivian.
In July, reports surfaced that Brady was dating Irina Shayk after they were spotted together in Los Angeles. At the time, the supermodel apparentlyspent the night at Brady's house. She was seen leaving his place on a weekend morning, and then he picked her up again and returned to his home later that day.
Gisele's entire interview will air Sunday night on CBS.