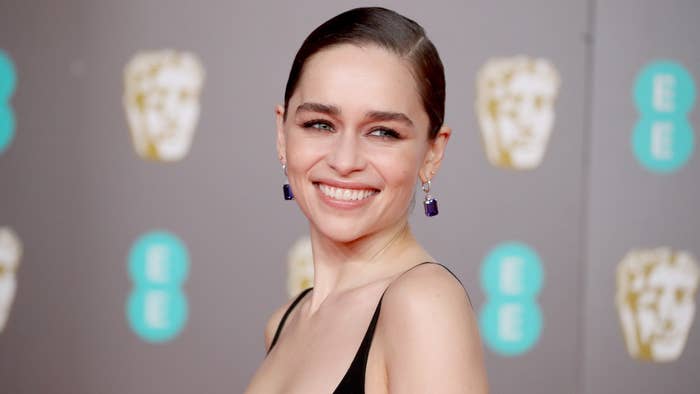 Emilia Clarke famously suffered from two brain aneurysms while filming Game of Thrones in 2011 and 2013.
She revealed the startling news in 2019, before which she had undergone several surgeries. In a new interview with BBC One's Sunday Morning, she commented on the current status of her health, telling the show, perThe Independent, "The amount of my brain that is no longer usable—it's remarkable that I am able to speak, sometimes articulately, and live my life completely normally with absolutely no repercussions." She added, "I am in the really, really, really small minority of people that can survive that."
She also commented on her brain scans, saying, "There's quite a bit missing! Which always makes me laugh. Because strokes, basically, as soon as any part of your brain doesn't get blood for a second, it's gone. And so the blood finds a different route to get around but then whatever bit it's missing is therefore gone."
Following the aneurysms, she suffered from aphasia, a language disorder that impacts a person's ability to communicate. At one point, Clarke couldn't remember her own name. She launched her charity, SameYou in 2019, which raises money to increase access to neuro-rehabilitation after brain injury and stroke. That same year, fans raised over $45,000 for her philanthropic endeavor.
In 2019, Clarke also opened up about looking at herself after her surgeries, telling Stylist that she could barely look in the mirror: "After my operations, I didn't want to look at my own face. I was so full of drugs from being in the hospital that I had a lot of water retention, and one half of my face was quite swollen," she said. "I felt so deeply unattractive. What I can see now is that I could see the pain behind my eyes. And no amount of anything can cover that."