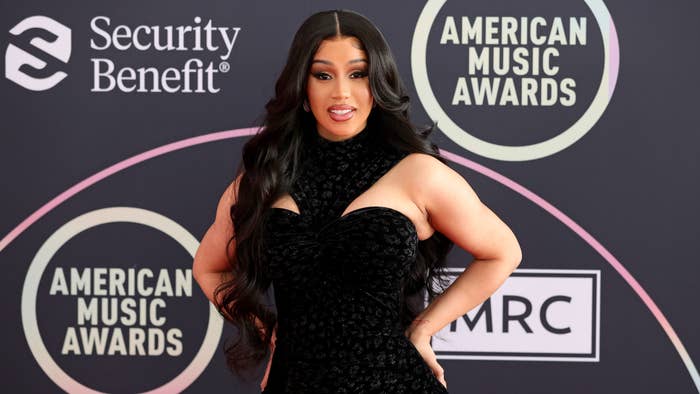 Cardi B has unveiled her first project as Playboy's new Creative Director in Residence.
The Bronx native took to Instagram on Friday to announce the new platform, Centerfold. "My first project with @playboy !!! introducing CENTERFOLD, so excited to share this platform with so many amazing creators @playboycenterfold," she wrote, alongside an image of her, which says her role is a Founding Member, as well as Creative Director.
Centerfold's website is now live, and fans can head over and sign up to create an account. The landing page showcases a photo of Cardi next to a pool, alongside the platform's description: "A platform for creative freedom, artistic expression, & sex positivity. The home for the world's top creators to interact with their fans."
She announced her new position as Creative Director at the beginning of the month, with her duties involving artistic direction for the magazine, digital editorial content, merchandise, expanding the Playboy brand, and more.
​​"It is a dream come true to officially join the Playboy family. I can't believe this is real," she said at the time of the announcement. "For as long as I can remember, I've felt connected to Playboy. It's truly the original platform for uncensored creativity and I'm inspired by its incredible legacy of fighting for personal freedoms. I have so many ideas already—I can't wait!"