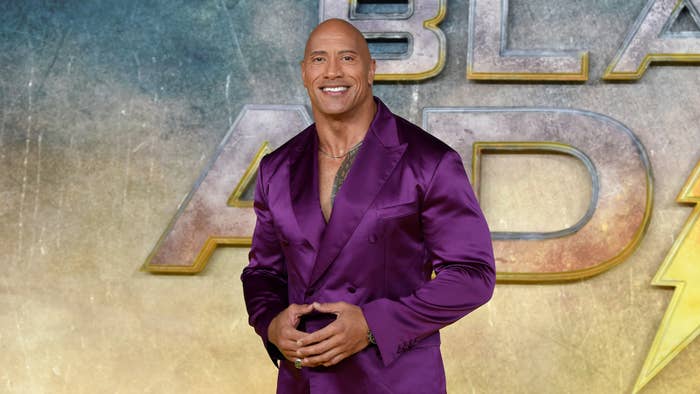 Dwayne Johnson's latest film, Black Adam has landed him his biggest domestic box office opening in a leading role, Deadline reports .
The DC superhero movie earned $67 million in its U.S. debut and $140 million globally, surpassing the opening for Johnson's 2019 film Hobbs & Shaw, which earned $60 million during its launch. 
From the jump, Johnson has been open about what a passion project Black Adam has been for him.
"I grew up a Superman[fan], and DC! But when I saw my first Black Adam comic, he was badass, he was cool," Johnson told Complex at the film's New York City premiere last week. "He had brown skin, so I identified with him. And I thought, 'I want to be that guy!' So that's why I've been pushing for this movie for so long, for so many years." 
Johnson continued, "Hopefully, with Black Adam, little Black and little Brown boys, little boys of color and little girls of color, all kids, will look at Black Adam and the [Justice Society of America] and the cast and the color and the diversity that we have in our cast and crew, and go, 'I can be that!'"
Despite its strong showing at the box office, reviews for the film have been decidedly mixed. Overall, audiences gave Black Adam a B+ on CinemaScore and 90% on Rotten Tomatoes.
The film was directed by Jaume Collet-Serra and introduces a new team of DC heroes called the Justice Society of America, which sees Aldis Hodge as Hawkman, Quintessa Swindell as Cyclone, Noah Centineo as Atom Smasher, and Pierce Brosnan as Dr. Fate.
So while this was Johnson's first real foray in the world of comic book movies, its robust opening weekend ensures that it won't be his last.