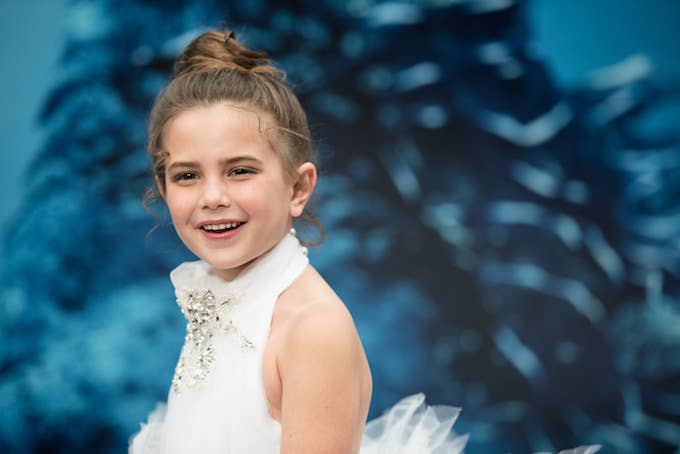 After her roles in Avengers: Endgame and Godzilla: King of the Monsters, 7-year-old Lexi Rabe became a fan favorite. Now, she's paid a fitting tribute to her Marvel character Morgan Stark's onscreen mother, Pepper Potts (Gwyneth Paltrow).
Rabe dressed up as Potts' hero identity Rescue for a pre-Halloween event, and even mentioned Paltrow by name. "Had so much fun dressing up as my 'Marvel mom' Gwyneth Paltrow today for the Halloween part following the fashion show!" the caption read. "Mom doesn't get enough love!! So I thought I would show her some!"
Rabe made sure to remind everyone that she's "still a daddy's girl," a.k.a. the daughter of Tony Stark.
The young actress also recently told ComicBook she'd love to play a version of Ironheart at some point. "There's already an Ironheart, but maybe I can be like another...I could be like a different type of Ironheart."
Rabe's mother Jessica revealed to the outlet that her daughter isn't under contract with Marvel and she doesn't know if Morgan Stark will appear in another movie. "We haven't filmed another one," Jessica said. "And we're not under contract, negotiations, or conversation at this point."