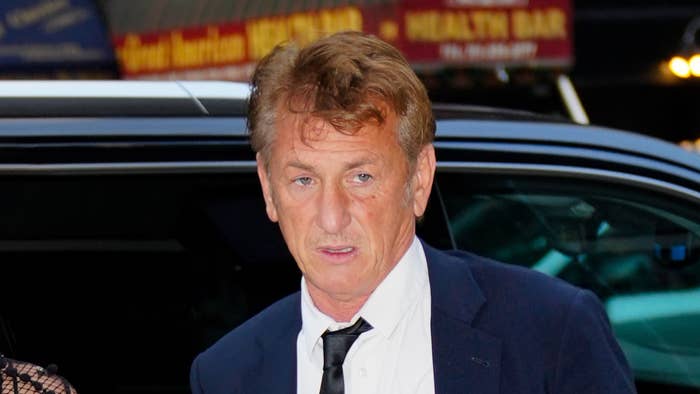 Sean Penn is catching heat over recent comments about traditional gender roles.
During an interview with iNews, the 61-year-old actor expressed his concerns about American masculinity, which he believes has come under threat as more and more men are challenging gender norms.
"There has been an absence of male behavior," Penn told the British outlet. "I don't think that being a brute or having insensitivity or disrespect for women [has] anything to do with masculinity, or ever did. But I don't think that [in order] to be fair to women, we should become them."
In a subsequent interview with the Independent, Penn expanded on his position and blamed the so-called "feminization" of men on "cowardly genes."
"I think that men have, in my view, become quite feminized," he explained. "I have these very strong women in my life who do not take masculinity as a sign of oppression toward them. There are a lot of, I think, cowardly genes that lead to people surrendering their jeans and putting on a skirt."
The comments immediately sparked backlash among social media users, many of whom slammed his rhetoric as sexist, homophobic, and transphobic.
Others noted his controversial comments on the #MeToo movement, which he said was meant to "divide men and women." Some also pointed out that Madonna once accused Penn of domestic abuse, claiming her then-husband had assaulted her with a baseball bat.
Penn has yet to directly respond to the criticism.