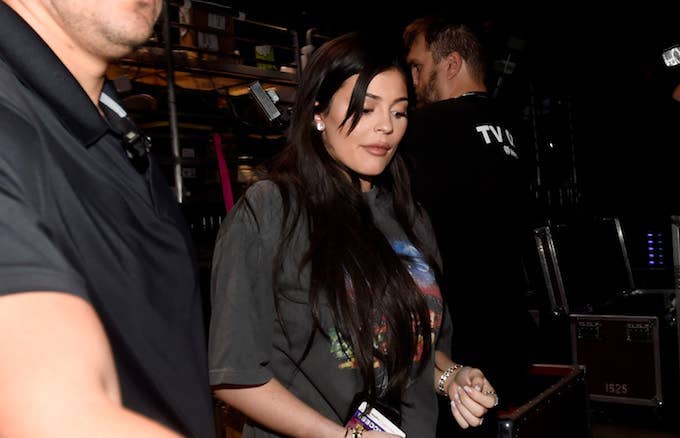 We hope you're sitting down for this very important announcement: Kylie Jenner, the youngest daughter of Kris Jenner, did not go into labor. We repeat: She did not go into labor.
Throughout Friday, multiple social media users claimed the 20-year-old reality TV star was spotted at Cedars-Sinai hospital in Los Angeles, where she was reportedly giving birth to her first child.
People also pointed to a Snapchat by Travis Scott, Kylie's rumored baby daddy. The post was captioned: "Make it home to ya one way or another," which led many people to believe he was rushing to L.A. to witness the birth of his kid. But it turns out Scott had posted that story back in December. 
The slew of unconfirmed reports caused Twitter to lose its collective mind; however, sources told TMZthat Kylie is not due in January and has not gone into premature labor.
So, there you have it. Though we have no idea where Kylie is right now—or where she's been the last several weeks—you can be sure she isn't in the maternity unit, we think.