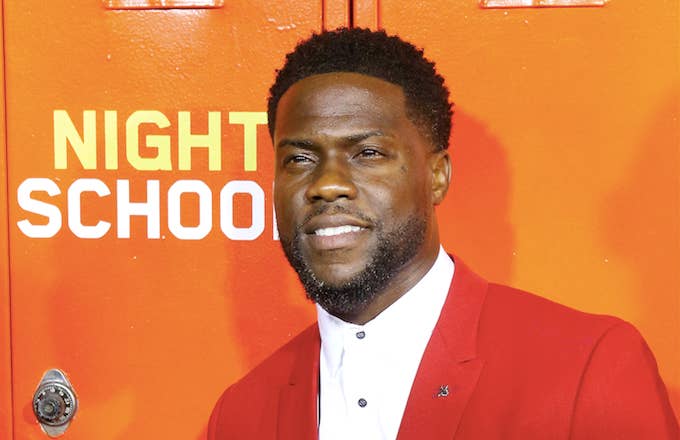 It seems Kevin Hart has made his decision. 
According to a Deadline exclusive, the 39-year-old comedian will not host the Academy Awards next month for two main reasons: He's concerned there isn't enough time to prepare, and he doesn't want his controversy to distract from the event.
Sources told the outlet that the Academy of Motion Picture Arts and Sciences was receptive to Hart resuming his role as this year's host. Hart also seemed open to the idea during his recent appearance on The Ellen DeGeneres Show.
"Leaving here, I promise you I'm evaluating this conversation," Hart told the show's host, who has been campaigning for his return. "Let me assess, just sit in the space and really think, and you and I will talk before anything else."
Shortly after Hart was announced as the host of the 2019 Oscars, the Night School star found himself in hot water over a series of homophobic tweets that were published between 2009 and 2011. Many people called on the Academy to rescind Hart's invitation to host the ceremony; however, just days after the controversial tweets resurfaced, Hart announced his decision to step down.
"I have made the choice to step down from hosting this year's Oscars ... This is because I do not want to be a distraction on a night that should be celebrated by so many amazing talented artists," he said back in December. "I sincerely apologize to the LGBTQ community for my insensitive words from my past. 'I'm sorry that I hurt people ... I am evolving and want to continue to do so. My goal is to bring people together not tear us apart. Much love & appreciation to the Academy. I hope we can meet again."
The Academy has reportedly chosen not to replace Hart and will conduct this year's ceremony without a host. The 2019 Oscars will go down Feb. 24 at at the Dolby Theatre in Hollywood.