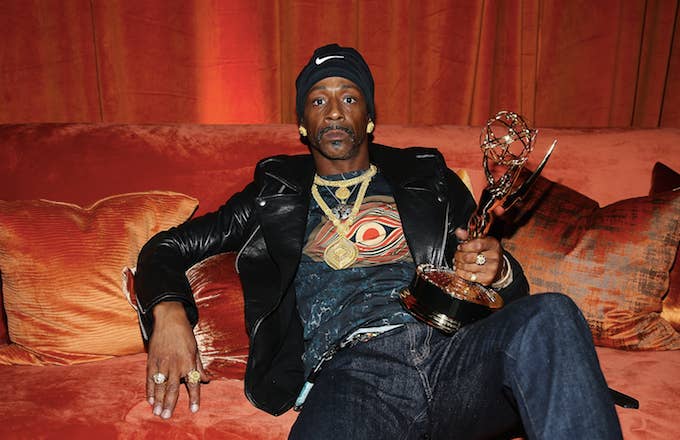 Katt Williams' management team has been blamed for his recent arrest.
Sources told TMZ the comedian's camp refused to tell him about a scheduled court appearance in Atlanta last month, as it would've prevented him from attending the 2018 Emmy Awards. As we now know, Williams did attend the ceremony and walked away with a trophy for his guest role on Atlanta; however, his missed court date prompted a judge to issue a warrant for the 47-year-old's arrest.
Insiders claim Williams would have skipped the Emmys if he had known about the consequences. In fact, the comedian was reportedly unaware he had a warrant until he was taken into custody Saturday morning.
The arrest stemmed from an altercation that took place last Friday night, as Williams was preparing to perform at a Wild N' Out concert in Portland. Williams allegedly assaulted his driver during an argument over the transportation of his dog. The School Dance star reportedly fled the scene after the altercation, which resulted in minor injuries to the chauffeur's face.
Portland police tracked down Williams several hours after the incident and discovered he had an out-of-state warrant. Williams was arrested for the alleged assault and listed as a "fugitive." He remains in custody at the Multnomah County Detention Center.
According to OregonLive.com, Williams pleaded not guilty to the fourth-degree assault charges. His next court appearance is scheduled for Nov. 16.