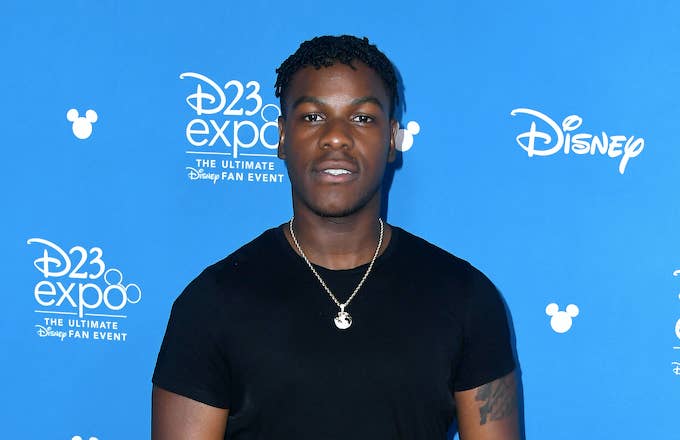 John Boyega is unfazed by the haters—at least, that's what his recent Instagram posts suggests.
On Friday night, the 27-year-old actor shared an edited video in which he seen kicking, punching, and running over some of the recent criticism he's received online. Boyega received backlash last month when he referenced the polarizing kiss between Rey (Daisy Ridley) and Kylo Ren (Adam Driver) in Star Wars: The Rise of Skywalker. 
"It's not about who she kisses but who eventually lays the pipe," wrote Boyega, who played Finn in the film. 
He also tweeted a series of images that showed the evolution of Rey and Kylo's, uh, rocky relationship.
Though some people were rooting for Boyega's character to end up with the protagonist, there was another group that strictly team Reylo. And, to no one's surprise, they weren't thrilled with Boyega's comment.
Boyega fired back at the critics, reminding them that it was just a movie. He also gave the trolls a taste of their own medicine, throwing some shade and blunt insults. 
Well, it appears Boyega still had some things to get off his chest, as seen in Friday's video. You can check it out below.