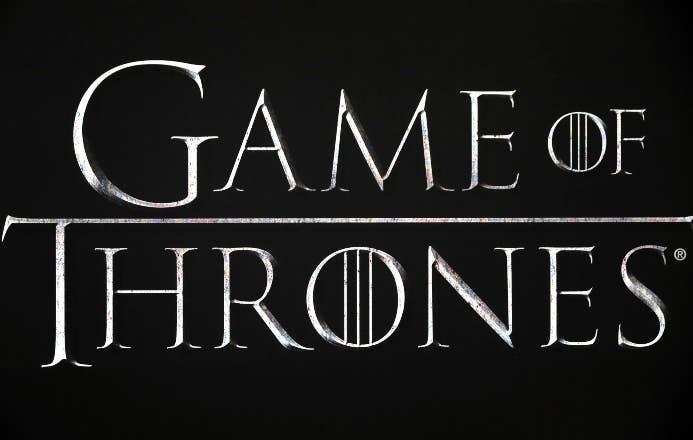 Game of Thrones fans will have to wait at least two more years before HBO returns to Westeros.
The network's president of programming shared the news during the TCAs Wednesday, stating the GoT prequel, House of the Dragon, is in its early stages, and is expected to premiere "sometime in 2022."
"They are starting writing," Casey Bloys said, per Deadline. "Obviously it's a big, complicated show."
Written by Ryan Condal, the upcoming series is based on George R.R. Martin's book Fire & Blood, which tells the history of House Targaryen. The show received a 10-episode, straight-to-series order back in the fall, and will be executive produced by Condal and Martin, as well as GoT vet Miguel Sapochnik and Vince Gerardis. It's also one of the four remaining GoT spinoffs in development at HBO; however, Bloys says the other potential series have been put on hold—perhaps indefinitely.
"For me for right now, I think getting House of the Dragon on the air will be the number one priority," he said. "There are no other blinking green lights or anything like that. Sometime down the road who knows, but there are no immediate plans. We are all focusing on House of the Dragon."
Bloys also addressed the scrapped GoT prequel written by Jane Goldman and starring Naomi Watts, explaining why it was ultimately shelved.
"In development, in pilots, sometimes things come together, sometimes they don't," he said. "One of the things I think Jane took on beautifully, which was a challenge, there was a lot more role creation because she set hers 8,000 years before the (mothership) show, so it required a lot more. That is a big swing. One of the things about House of Dragons, there is a text, there is a book so that made it a little bit more of a road map for a series order ... in development as you know, it takes a lot of tries to get it right, this is no different."
There is currently no information about casting, so tay tuned as more details about House of the Dragon become available. 
Bloys also discussed whether or not Watchmen would receive a second season. But unfortunately for fans, his guess is as good as anyone's.
"It is really up to [creator Damon Lindelof] at this point, he is thinking about what he wants to do," Bloys said, per Deadline. "Truly, I don't know at this point whether it is a returning drama series or a limited series. I think one of the things Damon did so brilliantly was, he opened up this entire world. So maybe there is another version with a whole new set of characters. I don't know because Damon doesn't know, and I'm talking his lead on this."