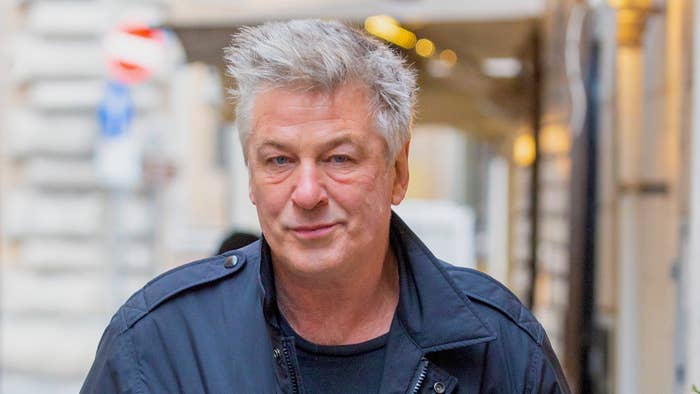 New FBI documents have shed more light on the on-set shooting involving Alec Baldwin.
According to a forensic report obtained by ABC News, investigators found that Baldwin must've pulled the trigger of the gun that ultimately killed cinematographer Halyna Hutchins. The incident took place Oct. 21, 2021 in Bonanza City, New Mexico, where Baldwin was shooting a Western feature called Rust.
Authorities say Baldwin was handling a prop gun while rehearsing a fight scene inside a church at the Bonanza Creek Ranch. The 64-year-old actor said he was told the gun was safe to use, as it was not loaded with live ammunition. However, the gun went off in Baldwin's hand, wounding director Joel Souza and killing Hutchins.
The actor later admitted to pulling the hammer back just moments before the tragedy, but insisted he "didn't pull the trigger."
"[Hutchins is] guiding me through how she wants me to hold the gun for this angle," Baldwin told ABC News last year. "… I cock the gun. I go, 'Can you see that? Can you see that? Can you see that?' And then I let go of the hammer of the gun, and the gun goes off. I let go of the hammer of the gun—the gun goes off."
After conducting a series of accidental discharge tests, investigators concluded the gun—a .45 Colt caliber F.lli Pietta revolver—couldn't have fired without its trigger being pulled. 
Per ABC News: 
With the hammer fully cocked, the gun "could not be made to fire without a pull of the trigger while the working internal components were intact and functional," the report stated.
It's unclear if the original gun was used during the test runs. The forensic report is part of an ongoing criminal investigation into the shooting, for which no one has been charged.