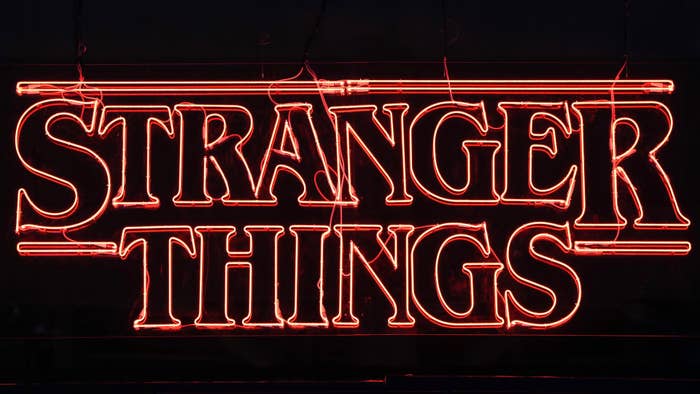 UPDATED 7/28, 10:15 a.m. ET: A post on the Stranger Things Writers' Twitter account rejected the fan theory that old episodes of the show were edited since they first aired. 
"PSA: no scenes from previous seasons have ever been cut or re-edited. And they never will be," the account wrote.

It also trolled British GQ for having to redact an article that gave credence to the theory. 
"It's hilarious that an article bashing the show for retroactively editing a scene (based off a false TikTok rumor) has now had to retroactively edit their own article. Oops," the account added.

See original story below.

Eagle-eyed Stranger Things have spotted a small change that makes one of its characters seem less pervy.
As pointed out by Insider, the scene in question was featured in "The Weirdo on Maple Street," the second episode of the inaugural season. The original version showed Jonathan Byers, portrayed by Charlie Heaton, hiding in a wooded area as he spies on his classmates and snaps photos of their late-night get-together. At one point during the scene, Nancy Wheeler (Natalia Dyer) and Steve Harrington (Joe Keery) go inside the house for an intimate moment. Jonathan continues photographing Nancy through a bedroom window, but pauses once he sees her starting to undress.
In the original episode, Jonathan only hesitates for a few seconds before continuing to take photos of a shirtless Nancy. Fans the scene has since been edited out of the streaming version, as it no longer shows Jonathan taking photos of Nancy in a vulnerable position. Instead, Jonathan lifts up his camera and turns his direction to Barb Holland (Shannon Purser). 
And no, this isn't a case of collectively memory loss. The original peeping-tom scene remains on older DVD sets.
Many fans believe the scene was edited to make Jonathan appear more likable and sympathetic, as he would go on to become Nancy's love interest.
Series co-creators Matt and Ross Duffer previously revealed they have gone back to edit certain episodes for continuity reasons. They pointed to a season 2 episode that confirmed Will Byers' (Noah Schnapp) birthday was March 22. Die-hards noted the day was specifically referenced in season 4; however, there was no acknowledgement of Byers' special day.
The Duffer brothers told Variety that it was simply an oversight and they intended to fix it with some edits. They also revealed they already made changes that have mostly gone unnoticed, though most of the edits were done to improve the visual effects.
"It's not, like, story, but you're essentially patching in shots," Ross Duffer explained. "Netflix is — I don't think they've ever allowed people to patch on opening week and even weekend. And we said, 'Well, why not?' And he said, 'Well, it makes us nervous.' And we're like, 'Well, maybe we try it this time.' And it turned out fine."