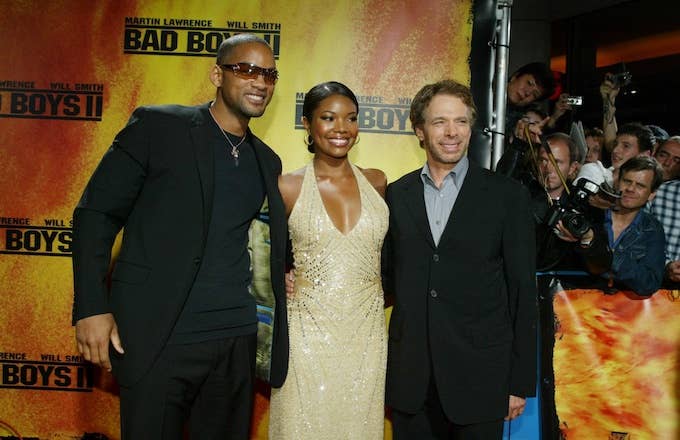 A Bad Boys TV spinoff centered around Gabrielle Union's character is reportedly in the works.
According to Deadline, the series is currently in development with Union attached to reprise her role as Special Agent Sydney "Syd" Burnett from the 2003 sequel. Union's character was an undercover DEA operative, the sister of Martin Lawrence's Marcus Burnett, and the love interest of Will Smith's Mike Lowrey.
Though the series has yet to find a home, Deadline reports it "has garnered strong interest from multiple" networks. Bad Boys producer Jerry Bruckheimer will executive produce the potential series alongside Jonathan Littman, KristieAnne Reed, and Doug Belgrad, who worked on the movie franchise during his time at Sony. The Blacklist writers-producers Brandon Margolis and Brandon Sonnie have signed on to pen the pilot.
Rumors of a Bad Boys 3 sequel have been circulating for a minute. In a 2016 interview with BBC Radio 1, Smith insisted the project was happening, "I saw Martin [Lawrence] a few weeks ago," Smith revealed. "I haven't seen him for about two years. We just looked at each other. We hugged. In that moment, we knew we were making another Bad Boys. We're definitely doing another one."
But it doesn't sound like the film will be confirmed anytime soon. Lawrence recently told Entertainment Weekly that work schedules and prior commitments are getting in the way.
"I don't think we're going to get one, not the way everything's turning out," Lawrence said. "Will is off doing another movie, and I don't think it's going to happen […] I'm there, I'm ready right now," he said. "If they wanted to do it, I'm ready, but I don't have control of that. That's the studio's decision."