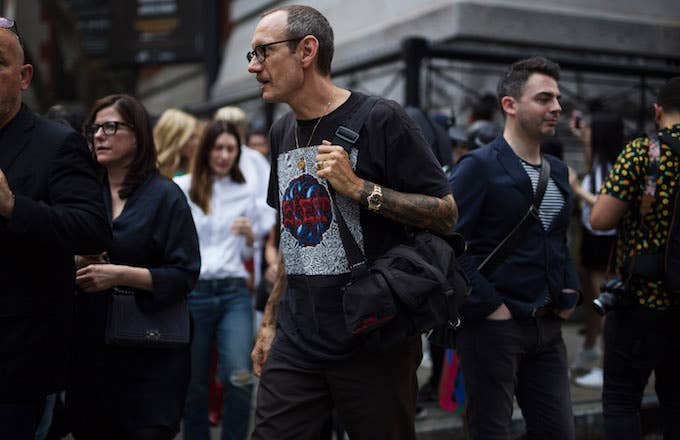 Terry Richardson is being investigated for sexual assault by the NYPD's Special Victims Squad, according to multiple women that confirmed with the New York Daily News. Those women have been asked by investigators for "sit-down meetings" to discuss the notorious photographer. 
The investigations comes after ex-model Caron Bernstein accused Richardson of rape in a Daily News piece that ran last December. In her harrowing account of her 2003 run-in at his Lower East Side studio, Bernstein claimed that Richardson positioned her in a chair and took photos of her before exposing his penis and inserting it into her mouth. She also alleged that Richardson ejaculated on her chest and continued to take photos. "It was like literally being shot with a stun gun," she told the outlet. "My brain just went on pause."
Ex-model Lindsay Jones also gave a graphic account, telling HuffPost that in either 2007 or 2008, Richardson invited her to his studio under the premise that they'd possibly do a shoot and get some coffee. She claimed that the photographer forced her on her knees, took out his penis, and "then attempted to force his penis into her eye socket."
Richardson denied Bernstein's allegations through his attorney, Brad D. Rose, who told the Daily News that, "Ms. Bernstein knowingly and willingly posed for these photographs and at all times prior to and during the shoot, any contact she had with Mr. Richardson was consensual."
Although Richardson has been at the center of sexual misconduct allegations for years, it's only recently he's faced professional retribution. The media company Condé Nast as well as fashion brands Diesel, Valentino, and Bulgari have all severed ties with him. Of course, this only came after the numerous sexual assault allegations against Harvey Weinstein were made public.