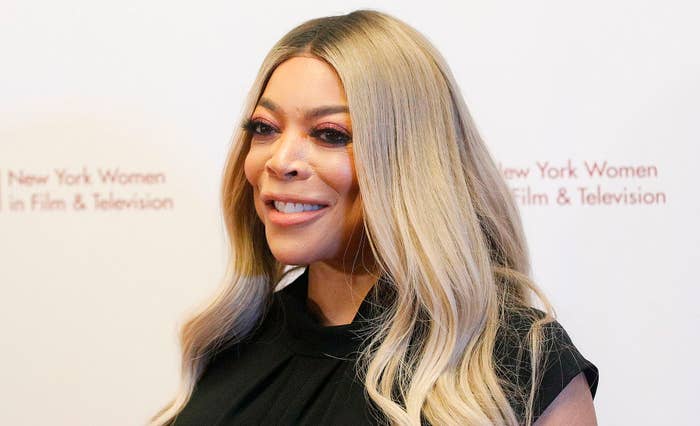 Wendy Williams has filed a restraining order against Wells Fargo in an effort to access her bank accounts.
Fox News reports Williams is asking the court to "reopen any frozen accounts or assets" and grant her "access to any and all accompanying statements." The TV personality also requests the bank to be barred "from freezing any and all assets which contain funds that were removed and/or withheld."
According to court documents obtained by the outlet, Williams alleges that Wells Fargo denied access "to her financial assets for weeks without providing her or her counsel with adequate explanation or evidence to support its decision."
Meanwhile, Wells Fargo claims the decision came after Williams' former financial adviser alleged that she "was of unsound mind," saying they "recently witnessed telltale signs of exploitation, including [Williams'] own expressed apprehensions, but also upon other independent third-parties who know [Williams] well and share these concerns."
"Wells Fargo's priority is the financial well-being of Ms. Williams and the preservation of her privacy," a spokesperson for the bank told Fox News. "As we have expressed to the Court, Wells Fargo is open to working with Ms. Williams' counsel to release funds directly to her creditors for bills historically and regularly paid from her accounts." 
Wells Fargo has denied Williams' allegations, maintaining that it is merely concerned about her situation.
"We deny any allegations of improper actions with respect to Ms. Williams' accounts and are fully participating in a court process to reach a resolution that is in her best interest," the bank said in a statement. "The financial well-being of our clients is at the heart of everything we do."