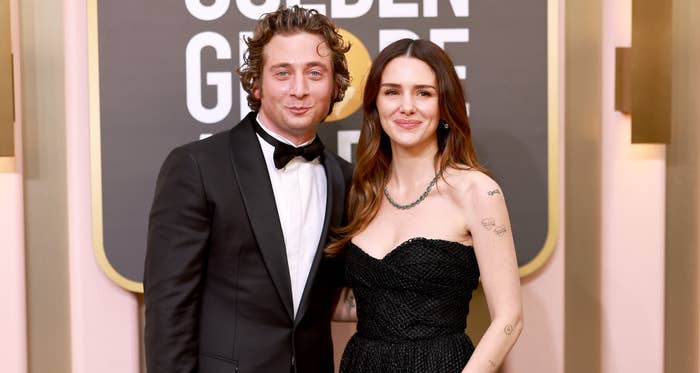 Jeremy Allen White's wife Addison Timlin is asking for a divorce from the star of FX's hit series The Bear after three years of marriage.
According to court documents obtained by TMZ, Timlin, 31, filed for divorce on Thursday in a Los Angeles court. Timlin's paperwork did not include a reason for the split. After meeting as teens in 2008 while filming Afterschool, White and Timlin tied the knot in 2019. The couple share two daughters together, Ezer, who was born in 2018, and Dolores, who arrived in 2020.
Earlier this year, White thanked his wife while accepting the Golden Globe Award for Best Actor in a Television Series, which the 32-year-old won for his role as Chef Carmy in The Bear.
"Addison Timlin, I love you deep in my bones. Thank you for all you do. Thank you for everything that you've done," he said. 
Timlin later celebrated her husband's accomplishment with a tribute on Instagram.
"When we were 14 years old and I saw you perform for the first time in drama class," she captioned a picture of White holding his award.
"When we'd run your lines for Shameless, I'd be so tickled knowing before hand what everyone would get to witness the next day on set," she continued. "When I watched the pilot for The Bear, I cried my fucking heart out. I think somewhere I must've known how much life was about to change, but mostly I just knew that the world was about to discover what I've known all along. What a privilege it's been to know first."