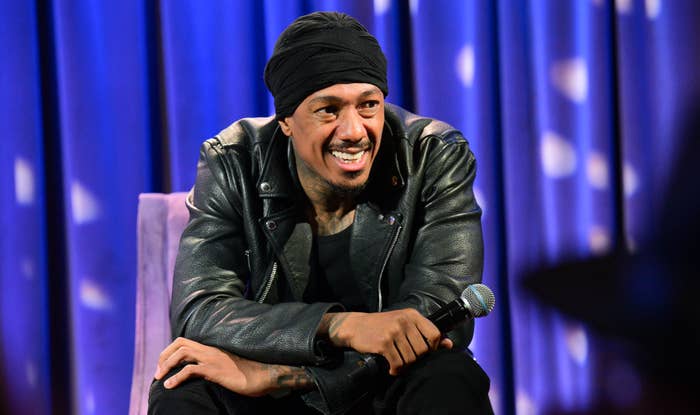 Nick Cannon, a father of 12 children, shocked people on Tuesday by seemingly announcing a Kevin Hart-hosted game show titled Who's Having My Baby? With Nick Cannon.
Cannon took to social media to tease that the project would arrive this spring. "We're expecting…a new show on E!" he captioned a very official-looking poster a day after drumming up anticipation by hinting at some baby-related news.
"You're gonna get some contestants that want to have your baby!" Hart says in a short, boisterous "promo."
The official E! Entertainment Twitter account got in on it too, writing, "We're def not kidding around! So excited for this!"
Variety soon reported that the game show is a hoax, with Who's Having My Baby? destined to be a sketch for an "upcoming, not-yet-announced project." Insiders said official info could arrive as soon as Wednesday, and Variety notes that "Hart continues to expand his empire with another comedy franchise inside the NBCUniversal universe." The 43-year-old comic/actor signed a first-look deal with Peacock in 2020.
As strong, stunned reactions to the Who's Having My Baby? With Nick Cannon "promo" started pouring in, the Masked Singer host retweeted and responded to a number of them, writing, "These thought provoking 'Think Pieces' about my Penis are riveting!"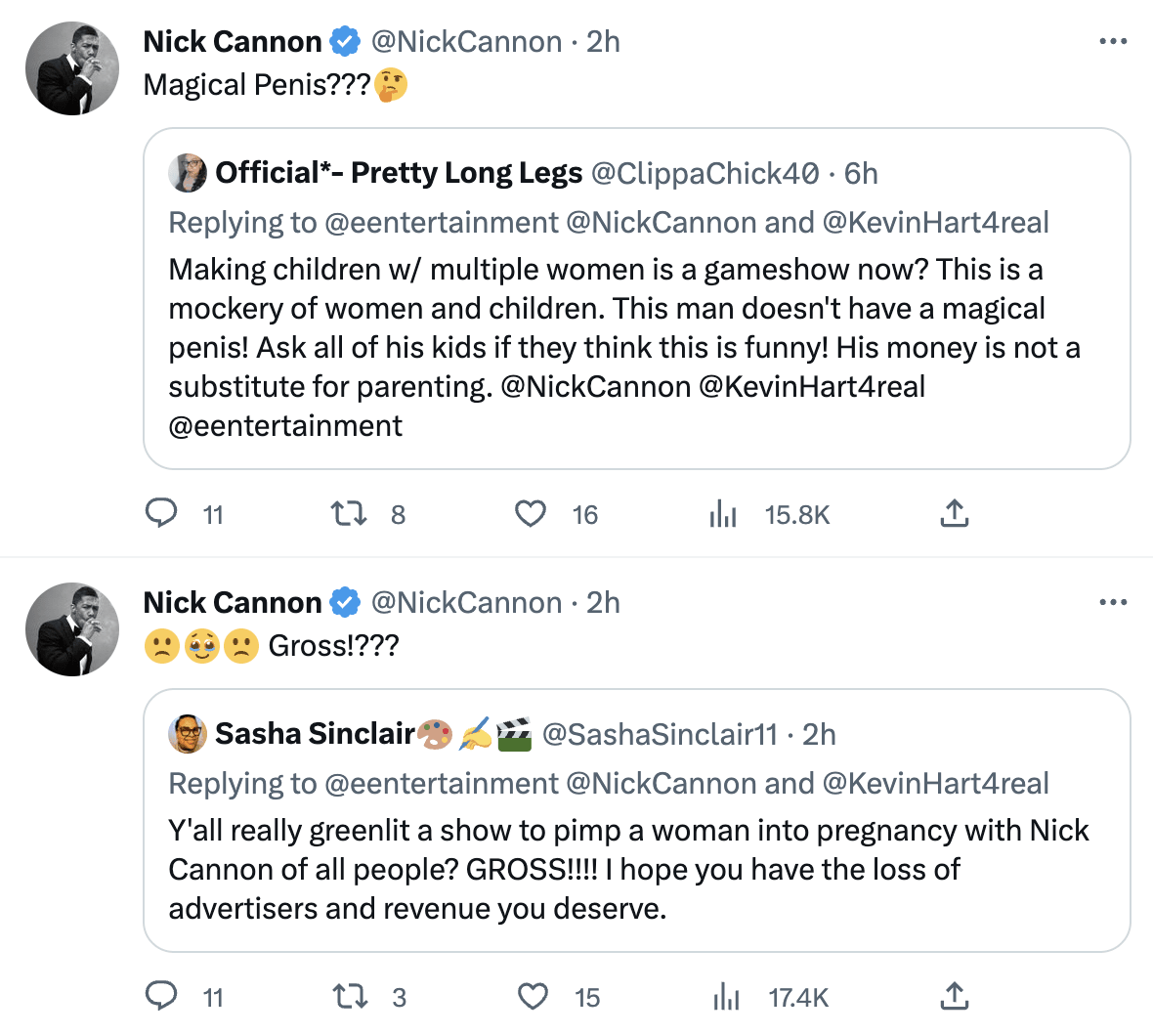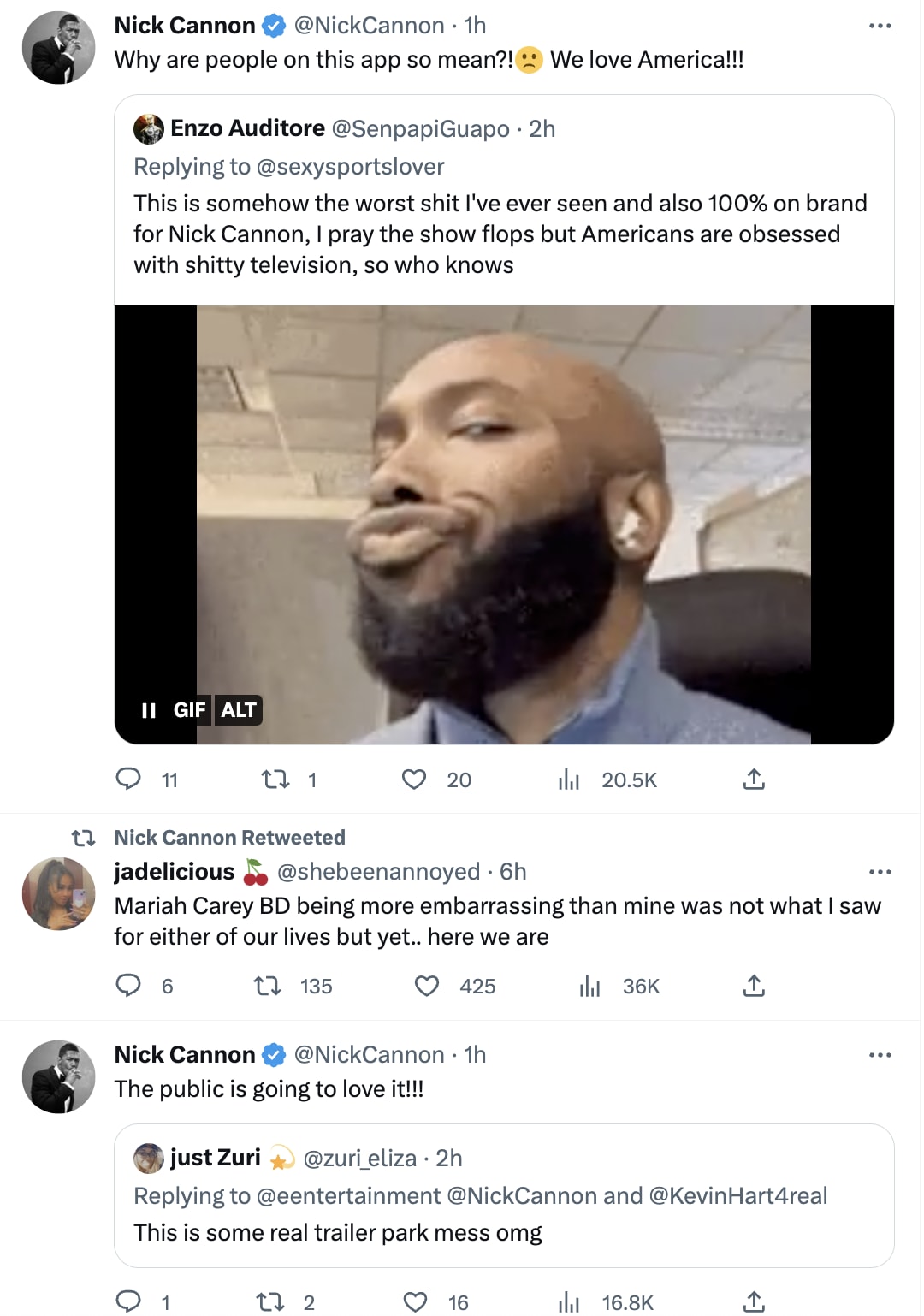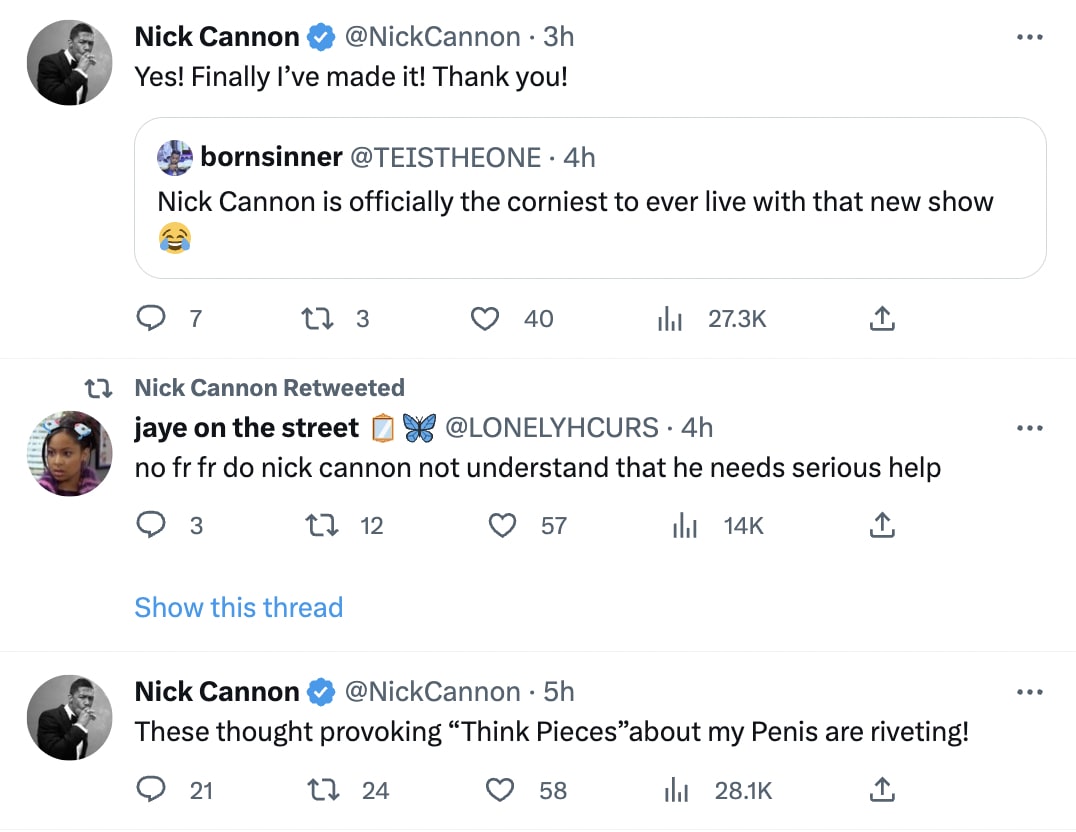 Scroll down to see some of the reactions to Cannon and Hart's fake E! game show.