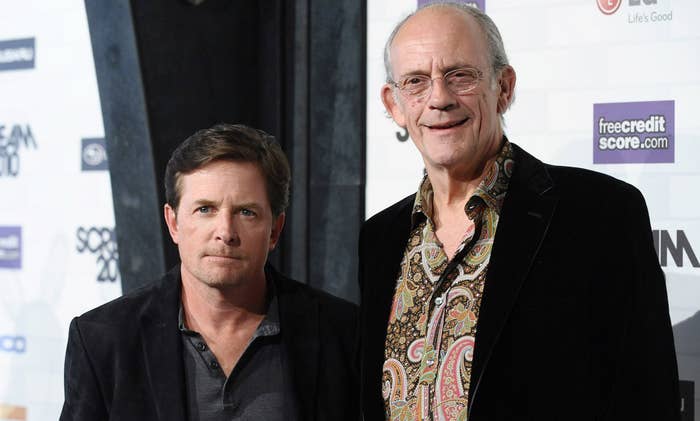 Back to the Future fans were left in tears this weekend as footage circulated social media capturing Michael J. Fox and Christopher Lloyd's reunion at New York Comic Con.
Thirty-seven years after the release of the 1985 Robert Zemeckis-directed sci-fi classic, Fox and Lloyd took the stage on Saturday to reflect on Back to the Future's lasting legacy, as well as the duo's long-lasting friendship.
Lloyd, 83, recalled how he found out that Fox, 61, had famously replaced Eric Stoltz in the role of Marty McFly.
"The announcement—at one o' clock in the morning after we were shooting for six weeks—was that the actor playing Marty would no longer be playing Marty, and that tomorrow, we would start shooting with Michael," Lloyd shared. "I felt that I barely made it through the [first] six weeks and now I was gonna have to do it again?!"
He added, "I didn't know Michael other than hearing about him. And I felt that I had barely made it through the six weeks, and now I was going to have to do it again? There was immediate chemistry, as they say."
Fox, 61, who was diagnosed with Parkinson's disease in 1991 at the age of 29, revealed that Lloyd has always supported him over the years.
"Parkinson's is the gift that keeps on taking—but it's a gift, and I wouldn't change it for anything," he said. "People like Chris have been there a lot for me, and so many of you have. It's not about what I have, it's about what I've been given—the voice to get this done, and help people out."
Watch Fox and Lloyd's reunion up top.