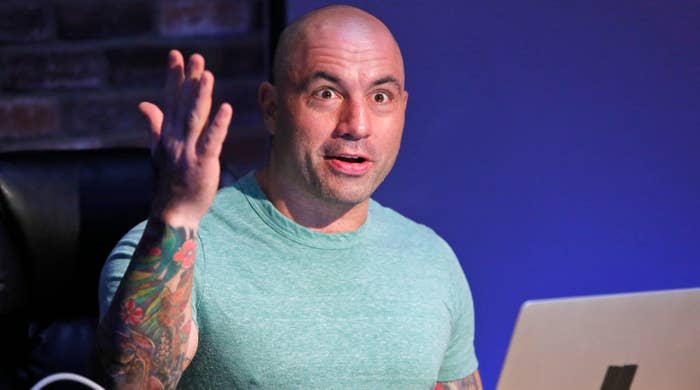 Joe Rogan has landed himself in hot water after voicing anti-Semitic tropes on his widely popular Spotify podcast.
While speaking to MSNBC contributor Krystal Ball and Saagar Enjet, the Joe Rogan Experience host referenced a tweet from Rep. Ilhan Omar, who in 2019 tweet claimed that Israel's defenders in the U.S. were motivated by money.
"It's all about the Benjamins baby," wrote Omar at the time.
The controversymagnet said about Omar on his show, "She's talking about money. That's not an anti-Semitic statement, I don't think that is. It's about, Benjamins are money. You know, the idea that Jewish people are not into money is ridiculous. That's like saying Italians aren't into pizza. It's fucking stupid."
Shortly after Rogan's comments, Anti-Defamation League CEO Jonathan Greenblatt took to Twitter to call him out.
"Disturbing that at a time of rising anti-Jewish violence, when growing numbers of Americans believe in antisemitic conspiracy theories, [Joe Rogan] would use his immense platform to spew antisemitic tropes about Jews and money," Greenblatt wrote. 
He continued, "For centuries, people have used these longstanding tropes to spread vicious lies about the Jewish people. 'Comedian' or not, Rogan's comments are no joke." The tweet linked to an ADL article and video debunking the stereotype.
Others to call out Rogan included Rep. Josh Gottheimer of New Jersey and British comedian/Jews Don't Count author David Baddiel: