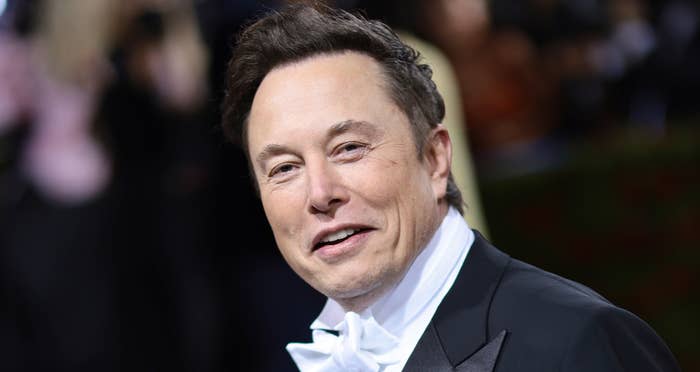 Elon Musk is preparing for his potential cage match against Mark Zuckerberg by lifting free weights.
A few days after he hopped on social media to livestream himself lifting weights, Musk took to X to share some details about his training ahead of his fight with Zuckerberg.
In response to one of his followers claiming it'll be a close fight, Musk wrote: "If the fight is short, I probably win. If long, he may win on endurance. I am much bigger, and there's a reason MMA has weight divisions."
After sharing his expectations for the cage match, Musk revealed he continues "lifting weights throughout the day" because he doesn't "have time to work out." In addition, the SpaceX CEO mentioned he plans to level up to "50-pound free weights this week."
"Aiming to get to 50-pound free weights this week," Musk wrote. "I build muscle fast. Physical endurance is my weak spot, so I'm aiming to make this quick."
Musk continued, "Am lifting weights throughout the day, preparing for the fight. Don't have time to workout, so I just bring them to work."
Hours later, Musk teased that the fight could be livestreamed on the platform formely known as Twitter. "Zuck v Musk fight will be live-streamed on X," Musk wrote. "All proceeds will go to charity for veterans."
Zuckerberg replied on Threads, writing, "Shouldn't we use a more reliable platform that can actually raise money for charity?"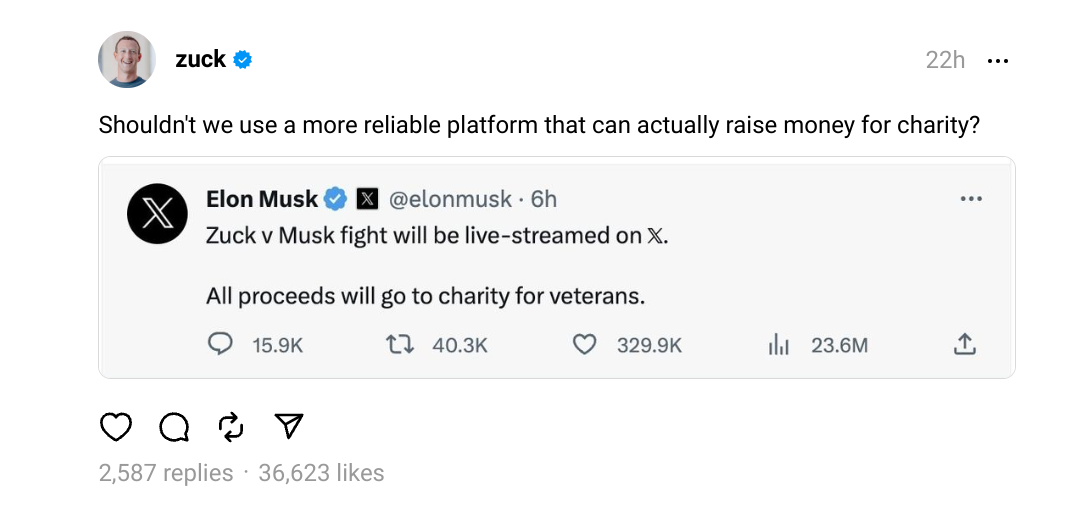 As previously reported, UFC president Dana White believes the highly anticipated cage match will actually happen. Back in June, White told TMZ both Zuckerberg and Musk are "absolutely dead serious" about the fight.
"I was talking to both Elon and Mark last night," he told the outlet. "Both guys are absolutely dead serious about this."