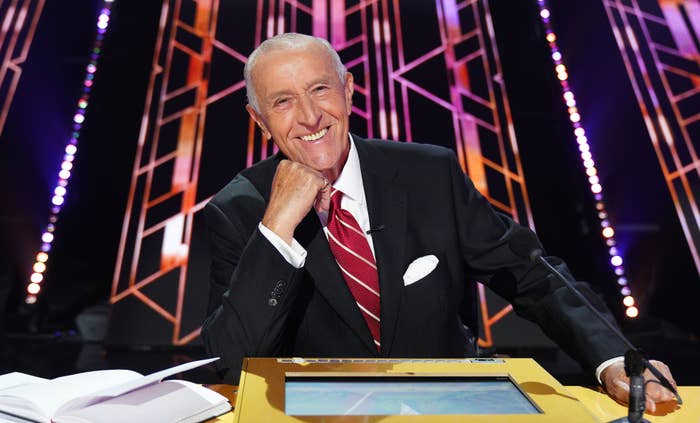 Len Goodman, a longtime judge on ABC's Dancing With the Stars and its British counterpart Strictly Come Dancing has passed away at the age of 78.
Per a statement from Goodman's agent to Variety, the ballroom dance legend died over the weekend in Kent, England, after a battle with bone cancer. Goodman served as a host on Strictly Come Dancing from 2004 to 2016, while appearing on Dancing With the Stars from its inception in 2005 through its latest season last year.
"It is with great sadness to announce that Len Goodman has passed away peacefully, aged 78," Goodman's agent Jackie Gill said. "A much loved husband, father and grandfather who will be sorely missed by family, friends and all who knew him."
On its official Twitter account, Dancing With the Stars paid tribute to Goodman, saying the longtime host will be remembered as "an icon in the world of ballroom dance."
"We were lucky to have him as part of our 'Dancing with the Stars' family for 31 seasons," the tweet read. 
"He was warm and caring, and always delivered genuine guidance. We are devastated by the news of his passing and our hearts are with his family during this very difficult time."