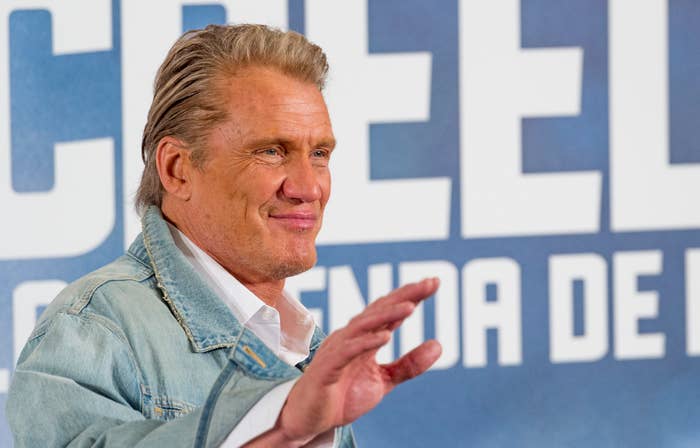 Ahead of the release of Creed III, which is set to hit theaters in 2023, MGM has announced a new Creed spinoff is in the works.
Varietyreports that MGM is working on a film titled Drago, which will focus on the iconic Rocky IV villain Ivan Drago. The outlet notes the movie is being written by screenwriter Robert Lawton.
"I'm incredibly humbled and grateful for this opportunity, and I'm approaching it as an enormous fan of the 'Rocky' franchise, who happens to be a screenwriter," Lawton said in a statement to Variety.
Russian boxer Ivan Drago famously starred in 1985's Rocky IV, and was played by Dolph Lundgren. Meanwhile, Drago's son, Viktor Drago, appeared in 2018's Creed II. 
"I think there's some talk about doing a whole spinoff on Drago with MGM," Lundgren told the Hollywood Reporter in 2021. "So you may get more of that."
Creed III is scheduled to arrive in theaters on Nov. 22, 2022, and it'll be the first in the franchise without Stallone portraying his iconic character Rocky Balboa. In an interview with IGN, Jordan wanted to make it clear the film is in good hands, and there will always be a little bit of Stallone's DNA in the series. 
"I think that Sly let it be known that he wasn't coming back for this one but I think, you know, his essence and his spirit… there's always going to be a little bit of Rocky within Adonis," said Jordan. "But this is a Creed franchise, and we really want to build this story and this world around him moving forward. So, it's always respect and always a shit-ton of love for what he's built, but we really want to push and navigate Adonis forward and the family that he created."