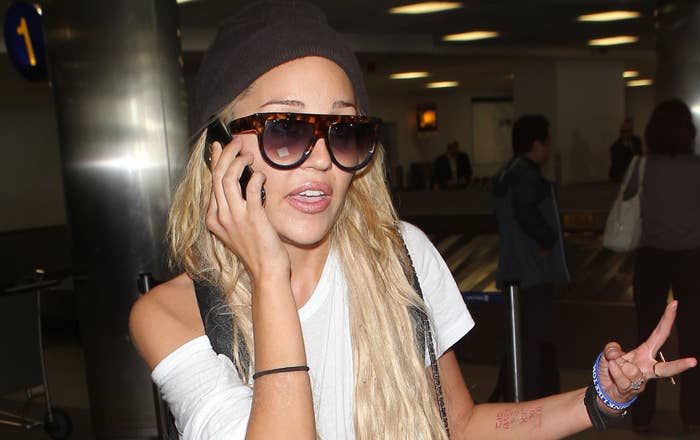 An alleged nude photo of Amanda Bynes circulated on Twitter this week, with some people on social media suggesting that the picture was posted from a burner account run by the actress.
TMZ reports Bynes claims that the photo is fake, and that she "never takes nude photographs like the one circulating the Internet purporting to be her." She also denied having any connection to the account which posted the photo. 
Bynes' legal team admitted that it she has been trying for years to get the Twitter account in question deactivated, which uses the handle @PersianLa27, and acts as a parody account that covers Bynes' social life.
"There's nothing funny about what she was going through mental health-wise and the fact Twitter thought it was appropriate to keep a parody account mocking what she was going through is disgusting," Bynes' attorney told TMZ.
The news arrives just two weeks after Bynes jumped on social media to insist that her fiancé, Paul Michael, relapsed on crack cocaine.
"To clarify: I said what I said about Paul relapsing because he did," Bynes wrote in a since-deleted Instagram post. "I don't know when he got clean and because of the disturbing porn he was watching, I assumed he must be on drugs now."
Bynes continued, "Also Paul did vandalize his mom's home 2 weeks ago. His brother Mark called the cops on him but Paul left before they got there. When I saw the mom and son porn on Paul's phone, I got upset and kicked him out. When he left I was worried he would vandalize my home because he still had the keys. That's why I called the police."
As reported by TMZ, police arrived at Bynes' home last month after receiving a call about a domestic dispute. Hours later, the former Nickelodeon star took to Instagram and accused her fiancé of exhibiting alarming behavior due to his secret drug use.